April News
April – the month that follows the fun of spring break but brings down the hammer with state standardized testing for most grades. Oh, happy day!
April was my last official month in the Months of Review by Genre thing I had going on, where I wrapped up reading MG and YA. I am done with that whole idea. It has gone to the place where bad ideas go to die.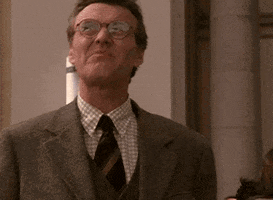 In reality, April was kind of a blah month. Besides the sun actually coming out in Texas and getting in some nice days so far, April was fairly uninteresting for me. I think I'm just at that point in the year that, as a teacher, I am just done…like when seniors (or juniors!) get senioritis.
Most Popular Posts
Other Posts of Note
Tours & Blasts
Reading Challenges
Goodreads — My goal was 52 books; I have read 80 books. I have surpassed my goal and might even beat my numbers from last year (102).
NetGalley —  I've completed 3 out of 50 NetGalley books. This challenge was still on the back burner. However, this summer I'm going to be blowing through these. I want all of them read and reviewed.
Shelf Love — I met my goal in April! I've read 62 books I already owned, and my goal was 31-40 books.
TBR Pile — I also met my TBR Pile goal. I've surpassed my goal of 50 books and finished 67 in April.
BINGO — I will admit: I kind of stopped working on this one in April. I think I got a swell of overconfidence that I was for sure going to complete this one 100% this time…so I got kinda lazy. I also stopped planning for books that matched squares on my card. I have completed 10 of the 24 squares. Only 14 more books!
Alphabet Soup  — I have completed 22 of the 26 letters. I only need N, Q, U, and Y. I know I have books for every letter except maybe Q.
Book Blog Discussion Challenge — I cranked out some work in April for discussions! I was actually ahead – I wrote posts for all the way through June! I wrote them pretty consecutively and was just on a roll.
Reading Updates
Most of these will actually review in May (everything after Treasured Secrets). The Rescue Team was a DNF. My absolute favorite read was The First Fight, and I know it will be one I put on my list at the end of the year as a 2015 favorite!