November News
First piece of news: CANCER FREE!
My dreaded biopsy results (after being told an additional test found my cells to be worsening) came back negative. I still have to go in every 6 months for monitoring purposes, which has been my life for the last five years.
I seem to have rekindled a love with my Kindle. The poor thing has been battered and beaten over these last three years. It's hard to believe it has been that long already, but the magnetized thingymabobbers in my case have gone haywire. This was the original case I bought, so it was high time I got a new one! So I did. 🙂
Life has been on the fly. School is rolling along, with or without me. Baby has fallen in love with her new friend, Lucy. You know how in The Wizard of Oz they followed the Yellow Brick Road? Well, with Baby and Lucy it is follow the Lucy's Way Road. It was hard to leave on Monday after the long Thanksgiving break. Baby hid in the couch corner behind the man and didn't want to leave. When I finally got her in the car, she was very mad that we were leaving her Lucy. It is such a beautiful thing to see her connecting so well with another dog when she's been an "only child" for so long.
Winter has officially set in here in Texas, and I am dropping into my SAD period (seasonal affective disorder). It is high time for a beach vacation!
I also almost stepped on this bugger the day before Thanksgiving while coming out of the garage, and he was ANGRY! The man's PTSD and constant scanning is the only thing that saved me. Then the next day, the same thing happened going out the back door (but a grass snake, I think).
The joke that I am The Snake Hunter is not funny anymore….this makes three…in one month…God is taking this joke way too far. 🙂
November Reviews
November was better than October (4 reviews), but it was still on the light side for reviews. I also narrowed down my review template even further, so check out the December reviews for a new and improved layout.
November Reads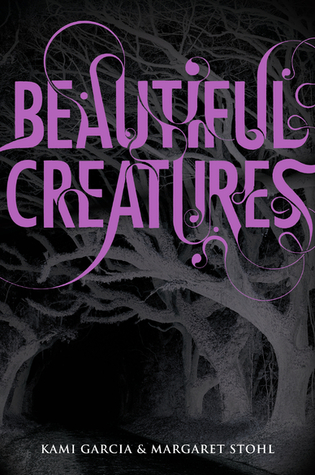 Noteworthy Posts
At the beginning of the month, I talked about Christmas Wish Lists since the ever-increasingly craze of Black Friday (should I say Wednesday?) was upon us.
About halfway through the month I decided to focus on one thing I am very thankful for: friendships. I took a look at several of my Favorite Friendships over the years from books.
On Thanksgiving, I paid homage to a Thankful Thanksgiving.
Challenges Updates
I am making progress quite a bit with so many of my challenges, but there is one I really want to complete by the end of the year and I really want to work on my NetGalley challenge.
Goodreads —  126/52 books
NetGalley —  18/50 books Let's just say I fail. Right now.
Shelf Love — 72/40 books 
TBR Pile — 78/50 books 
Story Sprites – Round 2 — 8/20 squares I am making big gains with this one! I'm still worried I'm going to miss some. 
Alphabet Soup  — Still no progress. I think I'm done with it for this year. I'm saving my N book for next year. I already marked down the review on my calendar for January, so I will do it! 
Book Blog Discussion Challenge — COMPLETED!
December Reads
November was an OK reading month. I had expected to get more read, but with being out of town each weekend, there's only so much time. I look forward to December being even better! The man will be gone for half the month visiting his family for the holidays, so I plan to get a lot of reading done. These are my most immediate books for review; most are for review in December and the last few are for review in January. I haven't even touched the tip of the iceberg with any Christmas reads yet, so those may come as surprise reviews in December! 🙂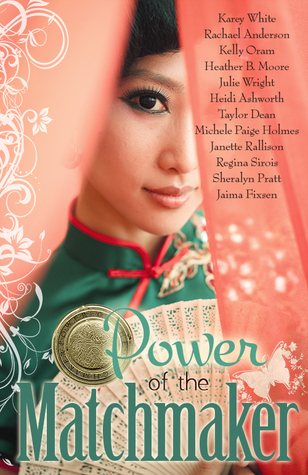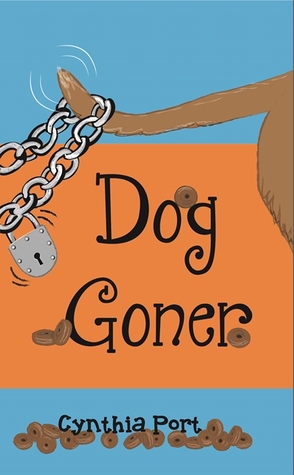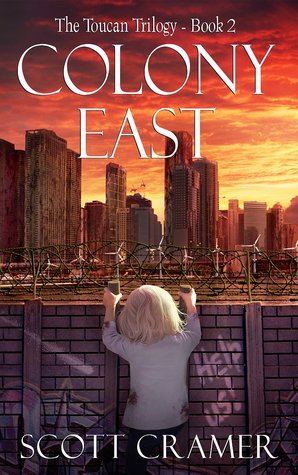 Giveaway!
I'm giving away one ebook of Five Out of the Dark (Book #1) by Holli Anderson!
The giveaway starts today and ends 12/13.
Open internationally.
Click here to enter the Rafflecopter giveaway!
AND check back on Thursday for another FIVE giveaway!