The Sunday Post is a weekly meme hosted by Kimba @ Caffeinated Book Reviewer. It's a chance to share news, a post to recap the past week on your blog, showcase books and things received, and share news about what is coming up on the blog for the week ahead. To get in on the Sunday funday, see the rules here: Sunday Post Meme.
---
The school week itself was long days again, but I do so enjoy the kids I have this year. With two sections of yearbook, it breaks up some of the monotony and repetitiveness of the day. My morning yearbook class is like a wild child, and my afternoon one is so chill. It's interesting.
I was surprised to discover that our master writing teacher was looking for me one day after school to see what I had done because my kids that she teaches now were going on and on about various things that they already had learned in my class last year, and she wanted to learn a little from me to continue teaching in that same vein! That is validation. 🙂
Friday night was also the first school dance, and my yearbook kiddos ran the photo booth as well as going out and providing coverage. There was a phenomenal dance-off that lasted quite a while, and I got some really good shots of that. One of my smaller students apparently got through the crowd to be right up front to get photos, too. We'll have a lot of stuff to look through next week. Sadly, we have a camera that is damaged and are now down two point and shoot cameras after returning one that was borrowed last year (unbeknownst to me until the end of the year).
While everything at school is going well, things at home are not. When I pulled out of my drive Friday morning at 6:30, there was a for sale sign in the yard. It had not been there the night before. I'm a tenant and have not received any notification of the impending sale. It's pretty damn shitty to sneak over in the middle of the night and place a for sale sign in the yard so you won't be seen. Saturday morning the man and I looked up the listing and it stated that all of the plumbing and electrical has been replaced, and that is not true at all. I will be calling the realtor this week to have a conversation because he/she could also suffer legal repercussions for going through with this sale.
Not only do I hate moving, but all of my grandfather's house is boxed up in the carriage house still. This prompted a conversation with the man, and we had already discussed my moving at the end of this school year to his area, but now the timeframe may be moved up drastically. The only problem is I'd have an hour drive each way every day and driving the toll roads (roughly $15 round trip). It would be a hell of a lot of money, but roughly the same amount I am currently paying in rent and utilities. I feel very stuck about it all.
~ Last Week  on G1000W ~

As you can see, last week was pretty slim. It is exhausting having to force myself to leave work and then bringing work home that I still don't finish. There is no time left to go around.
Sunday
Monday
Tuesday
Wednesday
Thursday
 Friday
~ This Week on G1000W ~
Monday

Cover Characteristic ~ Desks
Review ~ The Money Tree
Blitz + Giveaway ~ Heartborn
Blitz + Giveaway ~ The Retreat

Tuesday

Top Ten Tuesday ~ Boob Tube Binges
First Chapter First Paragraph ~ Between Heaven and Earth

Wednesday

WWW Wednesday
Cover Reveal ~ Confessions of an Undercover Girlfriend
Blitz + Giveaway ~ Snowfall and Secrets & Pyramids and Promises

Thursday

Famous Last Words #15
Blitz + Giveaway ~ Beautiful Mine

 Friday

Feature Follow Friday ~ Favorite Podcasts
Blitz + Giveaway ~ Draw Play
~ Reading Now~
Seriously, you think I read something? Still nothing. All I've been reading are emails and SPED paperwork. I am seriously concerned about my reading health.
~ New Arrivals ~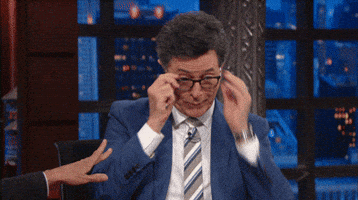 ~ Open Giveaways ~