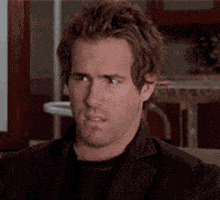 If you read my Sunday Post, you'd know something BIG was up in my life. You know, involving my home.
Today at lunch I received a disturbing text from my landlord. I'm calling him out – without calling him out.
In January, I asked for the deadbolts to be installed on my doors. I got a very flippant response that he was too busy but would have them installed. This is a state requirement for landlords in Texas. It is non-negotiable. This I do know. As a female living alone – next to a convicted felon who had a felony warrant, no less, that my landlord LIED about – it is imperative for safety reasons. There have been several times I have questioned the security of my home.
I asked again monthly until May to no avail. Five months, plus the two years he has had the equipment, is plenty of time to have the work done. My felon neighbor has several deadbolts on his doors that were provided by my landlord. (Aside: My light fixture and switch that had sparks shooting from them was also never taken care of.)
I have never had this issue before, but my residence cannot be entered without at least 24 hour notice. I contacted the realtor, who of course was out and never called me back. Today I had students staying after school as it was my tutorial day. Students stay until 5 PM. There is no way I would be home by 5:30. I walked out the door today after 6 PM.
Once I got my students started after school, I called the realtor. Again. This time I actually got her. And she started getting huffy with me. 
Oh. No. She. Didn't.
This is basically how the conversation went:
"You were supposed to be notified over the weekend."
"Well, I wasn't. I was notified less than six hours ago. I have a pet who cannot be crated for medical reasons, so I must have advance notice to make arrangements for her as well as to secure my personal property. I am an educator and work most days until 6 and 7 and 8 PM."
"You're side is not being shown today. The inspector will have to get in during the day, though. They don't work evenings."
"I'm aware of that, but not without prior advance notice so that I can make arrangements per the law."
Y'all, I was REALLY getting heated. She was acting like she was trying to be accommodating, but it was clear this was not what she expected nor wanted and I was throwing a wrench in her plans. She made a point TWICE to say she already had a key to my side of the apartment. Why would she say that after telling me my side was not being shown?
I almost called the police department to show up at my house at 5:30 and deal with anyone who was trying to enter my residence unauthorized. I still will if things are not followed to the T. I will be meeting with one of my parents who is a realtor to find out what I need to know.
What do you think of my landlord's behavior? What would you have done in my situation today? With this shady business already, would you continue to live here under the new owners?