The Sunday Post is a weekly meme hosted by Kimba @ Caffeinated Book Reviewer. It's a chance to share news, a post to recap the past week on your blog, showcase books and things received, and share news about what is coming up on the blog for the week ahead. To get in on the Sunday funday, see the rules here: Sunday Post Meme.
---
This week flew by with Monday being a holiday and a half-day off to go to the dentist. However, dealing with the sub's mess when I came back was not fun. How hard is it to read directions? Seriously?
In last week's Sunday Post I made mention of my house all of a sudden going up for sale. Earlier this week I posted an absurd text from my landlord and I also met with a realtor to discuss my options. Unfortunately, I don't have any. I can either ride this out (and possibly be in a crunch later, who knows) or find somewhere else to live and give my 30 days notice. I'm on edge about the whole thing, as my landlord is in a real bind to sell it. The whole thing is shady AF.
I'm trying not to dwell on it or allow myself to panic. While my natural instinct is to get out while there's time to get out, I don't have any other options at the moment. Instead, I'm trying to focus my energy on  making sure this is my best school year yet…you know, given the circumstances (ahem, yearbook).
This is the first time EVER that the man has been off on a Friday, ever since he took his job almost ten years ago. The department changed the schedule so he actually has Friday, Saturday and Sundays off (until shift change again in four weeks). I was so excited that we could DO THINGS on Friday night – and Saturday during the day! It was such a high that we went to the store Friday night, came back and cooked burgers, and then I promptly fell asleep on him on the couch. 🙂
~ Last Week  on G1000W ~

As you can see, last week was pretty slim. It is exhausting having to force myself to leave work and then bringing work home that I still don't finish. There is no time left to go around.
Sunday
Monday
Tuesday
Wednesday
Thursday
 Friday
~ This Week on G1000W ~
Monday

Cover Characteristic ~ Dress/Clothing Only
Review ~ The Earl's New Bride
Blitz + Giveaway ~ Avenging Fate

Tuesday

Top Ten Tuesday ~ All Time Favorite Middle Grades Books
First Chapter First Paragraph ~ Sign of the Green Dragon
Blitz + Giveaway ~ Shatter
Blitz + Giveaway ~ Sweetheart Deal
Blitz + Giveaway ~ Next August

Wednesday

WWW Wednesday
Blitz + Giveaway ~ French Fries with a Side of Guys

Thursday

Famous Last Words #15
Blitz + Giveaway ~ Hotel Indigo

 Friday

Feature Follow Friday ~ Audiobooks
Blitz + Giveaway ~ The Billionaire Shifter's Curvy Match
~ Reading Now~
Seriously, you think I read something? Still nothing. All I've been reading are emails and SPED paperwork. I am seriously concerned about my reading health.
~ New Arrivals ~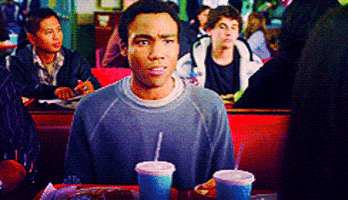 ~ Open Giveaways ~
Rice and Rocks | Flesh and Blood | Heartborn | The Retreat
Snowfall and Secrets & Pyramids and Promises | Beautiful Mine | Draw Play