The Sunday Post is a weekly meme hosted by Kimba @ Caffeinated Book Reviewer. It is a weekly news post to recap the past week on your blog, showcase the books and other goodies you've received, and share news about upcoming events on your blog. Be creative and personalize it! To get in on the Sunday fun day, see the rules here: Suday Post Meme.
---
I haven't read or kept up with any of my games on my phone, despite having Monday off. I spent it at the dentist where the new dental assistant raved about my mouth FULL of all 32 teeth and the amazing care of them. Apparently most people with all of their teeth have issues with their teeth in the back. And y'all, I still have room to spare. Empirical proof that I'm a big mouth. I felt it was very sacrilegious to go directly from the dentist out to lunch and ruin the pretty polish job, but that's exactly what I did.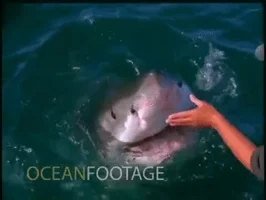 I worked on the blog and commenting since I had a few hours until my next appointment. I paid the remainder of my ticket and the clerk was super nice to me (especially after hearing about her dragon-breathing behavior from a few). Then I took myself over to the hospital for my SECOND sleep study consultation with my NEW pulmonologist! If you're new, you can read all about my original visit with the first pulmonologist here. This has been a long time coming, and I am so glad I got the right doctor this time. I firmly believe that my PCP before my current one and the pulmonologist I was originally referred to were both treating me less aggressively than if I was a man. I do believe I was subjected to gender bias by my medical providers. My care went nowhere with either of these doctors, both of which were also female.
My new pulmonologist was a small Asian man who honestly looked and acted like he walked off the set of Sex and the City. And he was awesome! He did not make me fill out five pages about my sleep. He came in, asked specific questions that led me to reference my rinky-dink take home test last year. He confirmed those tests are very inaccurate, as I believed and fought against before ever taking it home. According to it, I stopped breathing 4x per hour. To qualify for sleep apnea is 5x per hour. Despite taking my Plexus products since May, from last year I have gained 10 pounds, so he definitely believes I will qualify. He did not harp about my weight. Instead, he focused on making sure I am getting good sleep and if not why not, fixing my snoring issue, and getting The Man back into the same bed because he'll often go to the couch or go sleep with the dogs due to my snoring. He ordered a full in-lab sleep study which is what I advocated for on Nov. 8, 2016 at my original consultation. If for whatever reason I don't qualify, they will keep me the next day and do testing for two sleep disorders. Medication could be involved, and even if I don't qualify and get a CPAP covered, I can still buy one for about $500 and I can go back and see him for all of the adjusting because he said it will help me breathe and sleep better. He also confirmed what I have tried telling people for years about breathing strips – they do not work for me! The source of my snoring is coming from my throat. He noted that I have an unusually narrow passageway, which explains the excessively loud snoring. When everything relaxes when I fall asleep, it is blocking the passageway and further reducing airflow.
Tuesday night my mom and I went to see Wonder. I loved it, but I wasn't impressed with the so much focus on Auggie's mom (played by Julia Roberts) and very basic appearances by his dad (played by Owen Wilson). I expected more from his character. I loved spending time with my mom, who was convinced one of the cooks brought our appetizer out just to see me. I think she might have been high on her tears or deprived of sleep.
Wednesday I scheduled an end-of-day appointment with my PCP to get medicated for anxiety. I have been fighting it in full force for the past year or more. Over the summer when I was not let out of my contract to accept the new job offers, it increased exponentially. I have lost hacks of hair ever since. It is definitely noticeable, especially on the right side of my head, and I am self-conscious about it. In the last few months I have tried to be more self-aware of the tugging and pulling and reduced some of it. My PCP happens to also be my work partner's PCP. She is medicated and has changed some of hers over the last two years and she loves him for that. My partner externally combusts, and when she hasn't taken her meds she is for real legit crazy. We had that about three weeks ago. Meanwhile, I internally combust.  And that is why I went.
I was not so lucky or happy on Wednesday. He came in and told me I wouldn't be seen for why I was there. Apparently when I did my well check in mid-October my A1C came back on the threshold between pre and diabetic. He diagnosed me as diabetic. I was shocked I wasn't contacted in the two months to come back in for an appointment because I didn't know! My A1C last year was 6.0. My A1C this year was 6.5. I've talked to my partner, who is Type 1, and my cousin, who is both. They both said 6.5 is not diabetic and my PCP is jumping the gun. Regardless, he put on the stern doctor hat and was no-nonsense and I should do something now. My cholesterol is high, and my blood pressure is constantly up and down from my 5 years of records on file. I'm on a cholesterol medication and will get a BP medication if it isn't 130/80 or below on Tuesday. Since I don't like going to the doctor, it will most likely be high. My grandfather's was always heart attack level at doctor visits, and significantly lower at home. I was sent out with all the fixings for blood glucose readings and did my first prick yesterday morning. AM sugars should be 90-110. Mine were 95. GOOD. PM should be below 140. Mine were 181. NOT GOOD.
The Man took Baby to the vet this week because she keeps limping. At times she'll look fine, so we were on the fence about it. She has arthritis and also needs to lose 8-13 pounds. She has an anti-inflammatory and pain med that I swear makes her high. Her eyes are all bloodshot and not long after she passes out like she's just run 10 miles.
Throughout the week, The Man has been funneling packages from the front door, to the living room, to the hiding place in the closet. Really, it's to keep Cera from destroying anything. He opened a box that had some of the dogs' presents and something else in it. He took out whatever non-dog thing was in the box and closed it back up. Fifteen minutes after going to bed, he heard some strange noises. Cera had opened the box and picked out her stuff, claiming a blanket and toy. A silver blanket and teal toy were out. He let her keep the blanket. When we came back on Friday night from dinner, she had gotten the teal toy out again!
Last weekend I wrote all my outstanding reviews and then on Sunday I sat down and wheedled down my challenges. While I said I was trimming down my challenges to focus on NetGalley, I am actually doing more than I think I ever have. They all pretty much work hand in hand, and the ones that don't are just for fun. All of my challenge pages for 2018 complete and I have my spreadsheet raring to go. If I complete them, that's great, but I won't be all that bothered if I don't. I realized though, in reading all the rules over again, I NEVER link up my monthly or quarterly or whatever links. I suck at that, so that's something I need to work on next year.  I also made a list (with topics and dates) of specific posts I need to work for the rest of the year and beginning of 2018.
Once again, not a lot of reading accomplished throughout the week. I tried and will keep on trying to do better. I am hoping over the holidays I can get back to my bullet journal, and I want to put all my challenge lists down on the pages as well as having the spreadsheet. I am such a paper person in that regard.
I finally finished Hope at Christmas. I don't know what was up, but I swear every time I picked up that book there was a time warp. I just never had time to finish it. I love how it ended. Super cute, very heartwarming read with little teen friends, too. So cute!! Y'all need to read it!
I picked up The Christmas Cowboy Hero and so far I'm loving it! A young woman is struggling to raise her two teen brothers after her mother abandoned them. The book opens with her going to the jail to bail out the older brother for cattle rustling. The ranch owner makes a deal with him for hard labor sweat equity instead of going to jail and having to be bailed out. I am excited to see where this goes for all three of the siblings and the ranch.
Monday
Tuesday
Wednesday
Thursday
 

Friday

Monday
Tuesday

Review ~ A Season of You
Top Ten Tuesday ~ I Hope Santa Brings…
Teaser Tuesday & Intro ~ Deck the Halls

Wednesday

Review ~ No Place Like You
WWW Wednesday
My Favorite ~ Christmas Tradition

Thursday

Review ~ Hope at Christmas
Famous Last Words #37

 

Friday

Book Blogger Hop ~ 12.22.17