Lack of Creativity
I haven't posted a discussion post in over a month. I have a draft saved with prompt examples that I have used in the past, but I can't be bothered to look at it.
I haven't felt like I've been very creative on the blog in months, and I think everything is catching up with me and imploding. I don't want to think of new ideas, new content. I don't even want to write reviews. I have been lacking in the creativity department for a long while.
I feel like I got a little bit of that back with Parajunkee's Summertime challenge. I loved this post and this one. Once I got started it wasn't very hard, but I'm dragging my feet about everything blog right now. The only thing I am able to do is keep up with my weekly features, and that's just barely.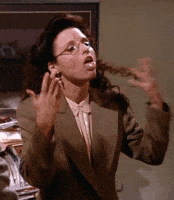 Am I in a blogging slump? Is this what it feels like? Or am I just not motivated? Is
I have seen two different features around that are less book-focused and I think I might join one of them. I'm hoping that will help.
What do you do to get inspired?
How do you handle blogging slumps?