It is the Friday Feature Follow!
This is a weekly blog meme hosted by Parajunkee's View and Alison Can Read.
There are some general rules to the Feature Follow, and they have recently been updated. There are now TWO Featured Bloggers each week, one at Parajunkee's View and one at Alison Can Read. It is required that you follow both of these Featured Bloggers, so make sure you stop in with both hosts' posts to meet the Featured Bloggers and follow them.
The Question:
What are the funniest books you've ever read? via Alison Can Read
My Answer:

I've read a couple of A.J.'s children's books, but when I saw this I was very grabby. I mean, just look at that cover. Butter and Broccoli say it all. How you can ignore a cover like this is beyond me.
I could not stop laughing. I loved Bread N' Butter Private Rye. Read my review here.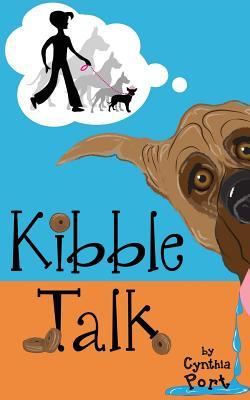 I was also fascinated with the entire concept behind Kibble Talk. Especially once Dinky starts "talking" and readers see an entirely different dog trapped inside this Great Dane.
I giggled through this one constantly, and my students even began to get worried on library days. You can read my review here.
What books give you the giggles? 
Leave a comment with your response and your Friday Follow.