I hate the dreaded question. 
No, it's not the high-pressured question asked by a man who should be down on one knee where the answer should be yes.
It's worse than that because it requires decisions. If another man asks me to marry him, I'm fairly certain I'll know exactly how I'll answer before I ever get asked. Unless it's another random weirdo stalker. That time was unexpected.
I hate when the man asks or hints around at things. Although, I will admit, last year I never even knew. Never saw it coming. But I hate when my mom asks…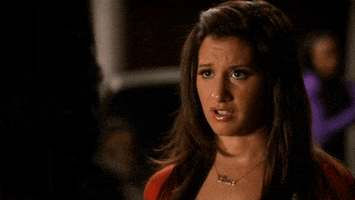 "What do you want for Christmas?"
I'm sure five year olds and teens have no problem answering this with an original and an extended version list. It seems like a very basic, simple question except…
Decisions. 
I can't even decide where I want to go to dinner with the man – even with several days notice.
I don't even know WTF I want. I will stand there staring at you like a raw potato.
My mind is blank. Empty. Welcome to the Land of the Devoid. Who am I? Where are we? Are we even speaking the same language? 
My standard response is just like the kids' response in The Little Rascals when asked for their bank account number.
"Seven."
"Try eight."
"Uh, eight."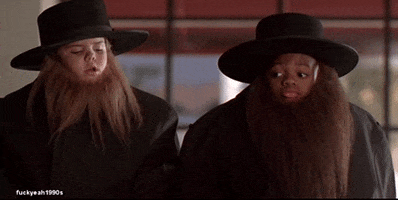 I don't know! I don't know what I want 99% of the time until I see it or some semblance of it somewhere. Online, usually. It's not until I see it that I want it.  And then I ignore the fact that I want it because I think it's ridiculously expensive. So I just buy it for myself the instant I see it (without thinking of these things) or I just sigh wistfully. Growing up we had very slim Christmases, so I don't expect my family to all of a sudden change. If I want it and I want it bad enough, I typically end up purchasing it for myself.
But if one was going to buy a gift for me, here are some items I would not snub and turn away from my tree…
#1 An Amazon Gift Card
Because I like to pick my own books! Everyone knows you have to read a book someone gifts you. But what if you don't like it? The pressure! Let's just save everyone involved the stress of selecting the wrong book. You don't second-guess yourself over your selection, standing in front of the shelves at Barnes & Noble for 35 minutes, scouring my Goodreads Challenge from the year and trying to find like books. I don't have to feel guilty over reading the book you get me, telling you "Oh, I just have a TBR mountain. I'll get to it soon!" every time I see you and you ask what I thought about the book you bought. Let's just save everyone the hassle. All I need is an Amazon gift card loaded.
#2 Fluffy and Soft! 
Socks, blankets, pillows. You name it. If it is fluffy and soft, I will undoubtedly like it. As will Baby. In fact, we are like big babies. Everyone buys soft, plushy things for babies. That's what we need, too. You know, since we now fight over pillows and blankets.
#3 A Mermaid Tail
Because why not? Cool and warm! Available here at a low price.
#4 Funko Dolls
Any of my favorite Disney movies, Harry Potter, Outlander. ALL OF THEM.
#5 Bookcases
Just like this. Or close.
#6 A Baby Charm
Specifically, a personalized paw charm of my sweet girl, Baby. I will cherish it always and forever. Available here.
#7 Outlander Jewelry
I found these years ago. When I was still in high school, I think. I adore them. One day…one day. Available here.
#8 Candles.
Because I want to do this…or something like it in my bedroom. Or my bathroom…with my imaginary Jacuzzi-style tub with killer jets.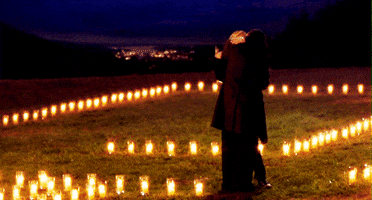 What's on your letter for Santa? What's the worst gift you ever received? Let's share the forced shopping dreams and nightmares!