First: Nicole has put together a comprehensive list of 2017 Reading and Blogging Challenges and A Novel Challenge is dedicated solely to challenges if you're looking for something new or different.
I am changing things up for 2017. For 2016 I stayed with nearly all of the same challenges, but I have decided to change things up just a bit. Deciding on challenges is REALLY hard to do because in all honesty I want to do as many of them as I can because I am a Type A, super over-achiever. Realistically, though, that's not possible and I feel that in the last two years I have significantly failed at some of them. So I had to stare hard at Nicole's comprehensive list of 2017 challenges and give some the evil eye, trying to put themselves on my list so willy-nilly like they were.
These are the challenges I am committing to for the new year:
Besides Goodreads (which I will do this year), this is the longest-running challenge I have participated in. Has it really been that long already? Wow!
The goal of this challenge is read one book that has a title starting with each letter of the alphabet. Each letter counts as one spoonful, and by the end of the year you want your soup bowl to be full of alphabet letters! You do not have to review for this challenge.
Goal: 26 Books – A through Z
(Unlike most challenges, this challenge does not have pre-set levels to choose from. It's take all the letters!)
HOST/SIGN-UP LINK – Escape With Dollycas Into A Good Book
---
The goal of this challenge is to read books that are in your personal library that were obtained before this year. You would think this is an easy task, but when there are so many new and pretty books being released each day, you have to make a concentrated effort to read the oldies.
Goal: 51+ Books – My shelves and I are going steady
While I only achieved about 1/2 of my goal this year, I'm still going to do it again! And I'm still setting my goal just as high! (This is also an incentive for me to get on that NetGalley challenge!)
HOST/SIGN-UP LINK – Chapter Break & Second Run Reviews
---
The goal of this challenge is to read galleys you received from NetGalley or Edelweiss so you can get to the desired 80% review ratio. They can be older galleys or brand new offerings! There is also a monthly link-up for reviews.
Goal: 50+ Books – Gold
Last year I failed my goal so hardcore it was beyond embarrassing. You'd think that would teach me a lesson! And I learned that I need to get my ass in gear! Seriously, what's the deal, girl? I am keeping my goal the same this year even though I met less than 1/5 of my goal last year. I'm seriously eyeing this challenge for 2017.
HOST/SIGN-UP LINK – Bookish Things & More
---
The goal of this challenge is to listen to audiobooks. Plain and simple, easy peasy.
I started listening to audiobooks in 2015 and it was few and far between, and I tried to make a bit more of an effort last year. So why not join an audiobook challenge? Hello?
Goal: 5-10 books – Weekend Warrior (I'm getting the hang of this)
I listened to only four audiobooks this year, so I'm going to try to listen to at least one about every other month.
HOST/SIGN-UP LINK – Hot Listens & Caffeinated Book Reviewer
---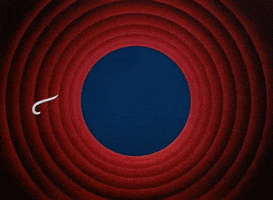 And these are the four year-long challenges I am focusing on in 2017. I've parred down my list quite a bit even from just last year's challenges. I might still be struggling to get through just these, so it's better to hone my attention on just these four. I will still be participating in seasonal challenges, like COYER, Chapter Break's monthly BINGO, and Pretty Deadly Reviews' seasonal BINGO. I do those just for fun!
Which challenges are you planning on participating in for 2017?