The Book Blogger Hop is a weekly meme hosted by Ramblings of a Coffee Addicted Writer. Each week poses a book-related question. The hop starts on Friday and ends on Thursday. The purpose is to give bloggers a chance to follow other blogs, learn about new books, befriend other bloggers, and receive new followers.
---
What's your immediate feeling when entering a bookstore, as compared to how you feel when entering a department store? (submitted by Maria @ A Night's Dream of Books)
First, I know when I enter a department store I am going to take 20 things to the dressing room and I might be lucky to walk out with two items that fit properly and I like how they fit my body. I am already overwhelmed and a skeptic. Rarely do I enjoy shopping trips. I am short and voluptuous with fat arms, a fat tummy, fat thighs, fat knees, and fat calves. Those dresses that are so cute but when you try on seem to cut your body in half do not flatter me at all. Going into a department store I know I am going to be frustrated with that matter and the fact that they do not carry representative sizing of the population. On top of that, I'm going to be a Scrooge McDuck about the price, too.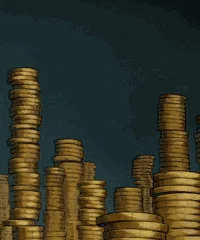 When I walk into a bookstore, I feel a sense of peace and calm. It is a welcoming environment that also energizes me. My thoughts become "What can I find today?" And I might find myself in an entirely different predicament of choosing too many books from shelves that I want. The sad part still exists in giving books the cut, but some days you can only walk out spending so much money.