April & May News
The cat is out of the bag. SOOOOOOOOOOOOOO…my super secret announcement is….
I wanted to leave education. I do not like where education is headed in our country. I've been very disheartened at the behaviors of my students that are acceptable, condoned, and supported by their parents. It's no longer a small number of students. I am tired of seeing "the good kids" who want to learn pushed by the wayside for knuckleheads who constantly disrupt.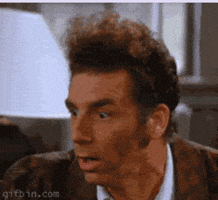 Unfortunately, so far I've been unsuccessful in making a switch. It appears that understanding how teacher's skills can translate into other jobs (administrative assistant, for example) is beyond comprehension. I don't know any other jobs that require you to manage 180+ clients (and their mamas) with 25+ at a time, all on individual levels of comprehension and with individualized plans. And that's not even managing their individual behaviors, and then the spirals of behavior that happen with a mixture of multiple clients in the same room. The customer service required to diffuse entitled parents and students, the administrative behind-the-scenes that no one ever sees, the planning and organization. None of that is apparently transferable. I'm just a dumb teacher who can only do teacher things.
I have been applying to a variety of education jobs near The Man because the plan was that this summer I make the move. So far, still haven't heard anything. I feel like a sitting duck and I don't like it at all.
In May my teaching partner and I were both sent home the same day by the school nurse. YEP. STREP. My 15+ strep-free streak has come to a close. THEN I got an allergic reaction to the antibiotic. I felt like I had leprosy and was very embarrassed.
My brother stationed in Hawaii surprised us with a visit for Memorial Day weekend. He flies back in a few days. The Man's dad is coming for another visit toward the end of July, so I'm looking forward to that. He's going to be looking at properties!
AND! AND! AND! Mid-May The Man informed me that his test for promotion (Detective) was moved from mid-November to December 19. This puts his home-for-the-holidays to Boston out of the question now. For the first time ever we will get to spend Christmas together. It has been really hard to be alone during the holidays without him and being criticized by friends for doing Christmas things the last week of November and the first week of December before he would fly out. Perhaps his parents will be spending Christmas with us this year!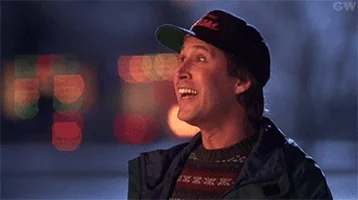 Instagram Life
April & May 

Reads
My goal every month is to finish four books and start a fifth book.  In April I read 7 books…and then I read 7 more in May! This is a little bit more than half of the books I've read this year!
Average Rating:  4.35 stars
Pages Read:  3,988 pages
Favorite Book: I can't pick one. I liked ALL of them except for my two audiobooks, The Time Machine and Dr. Jeckyll and Mr. Hyde. 
April & May Posts
First, if you haven't heard…FREE AUDIOBOOKS ALL SUMMER LONG! I'm not going to share ALL the posts like I did in March's monthly. Instead I'm just going to share the non-meme, non-book specific posts.
Starting My Bullet Journal: Taking the Plunge
My Bullet Journal: How to Get Started
My Bullet Journal: My Collections
My Bullet Journal: Oopsies & Reinvented Pages
10 Book Characters You Can Meet in Real Life
Visitors & Search Terms
April – 926 views  |   May – 521 views
Since I don't have accurate data for the search terms, I'm just not going to include them this time around. But something about a forest of demons some such showed up. Whaaaat? No, no demons here.
Challenge Updates
I made some strides with a few of my challenges, primarily NetGalley! YAY! I feel like I'm crawling slower than a three-legged turtle, but the gains I've made for the year are starting to look good! While I wish I could have said these were my numbers three months ago, I'm proud of the progress I'm slowly making.
June Reads
I've decided I will read whatever I want to read. I'm going to keep reading from my backlog of NetGalley picks. While I was looking around in NetGalley, I realized I have not requested as many books in 2016 and 2017 as I thought (even though I've been consciously cutting down selections). The most recent books I'll be whittling through are the books I downloaded in March and January in 2016! I'm making progress!
It's basically been two months since last I saw you. How are things? What's happened while I've been away?