The Book Blogger Hop is a weekly meme hosted by Ramblings of a Coffee Addicted Writer. Each week poses a book-related question. The hop starts on Friday and ends on Thursday. The purpose is to give bloggers a chance to follow other blogs, learn about new books, befriend other bloggers, and receive new followers.
---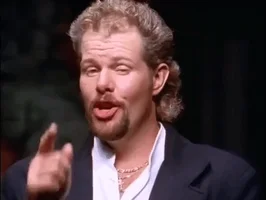 Oh, you know! 
It's YOU!
You know, when I first started blogging and didn't know what in the world I was doing, I thought getting free books directly from an author, agent, or publisher before they released was super cool and the best thing ever.
Now I know that's only part of the equation. The most fun thing about blogging is YOU guys! All the friends I've made and the conversations we've had and the virtual relationships we've developed make me happy. I love learning new things from you guys on your blogs and being inspired by you guys. I love doing what I do and I am one of those where I have to stick to a schedule or it's complete anarchy over here, but I enjoy the whole process and knowing that this is mine. My space, my publications, and I'm sharing them with you. I'm proud of it all.