The Sunday Post is a weekly meme hosted by Kimba @ Caffeinated Book Reviewer. It's a chance to share news, a post to recap the past week on your blog, showcase books and things received, and share news about what is coming up on the blog for the week ahead. To get in on the Sunday funday, see the rules here: Suday Post Meme.
---
After two weeks of a window agonizing over my observation and when my principal would come do it (you know, following a month and a half of dates already long past), she finally came…to my class from hell. The last class of the day, 90% (or more) ELL, with more than a handful of friends with behavior problems. Oh well, it's over.
This week is state testing, so I get to count ceiling tiles and assign my students new names or superhero powers or whatever in my head for five hours. We're also starting our final unit. Research isn't a liked unit, but I'm hoping we get to make it fun by using this as the second part of our Shark Week PBL.
My yearbook students are also working on this project for those higher up that will be shown to district leadership, and there have been SO many ups and downs with it that I am very discouraged and upset. I'm not in charge – although originally I was, everything was entirely dumped in my lap and it was a "figure it out" thing. Now this is not the case, and all the work my students have outlined and prepared for is being swiped out of their hands. I don't feel my voice in this is being heard at all, but then again I've never been good at blowing smoke.
My teaching partner and I treated ourselves to much-needed pedicures on Monday. I dragged her out the door after the building cleared. We went to dinner afterwards (with her daughter) and just had an enjoyable time doing nothing related to work. It was nice and fun and her kid is so interested and compassionate. She even asked me if we could be friends when she grew up. I asked her why we couldn't be friends right now, and she tilted her head and smiled.
After lunch on Monday I started feeling sick to my stomach, and I was still feeling bad when I got home (despite pedicure and enjoyable time), so I took Tuesday off. And I realized something about myself: I feel bad for not even feeling I can ask for a day off for my health. I have some coworkers who just tell our P that they aren't coming in. I was still not feeling great on Wednesday, and I slept literally all weekend. I got up at 9 on Saturday morning and slept on the couch until noon, and Sunday I didn't crawl out of bed until noon.
I also had my first drink of 2017! I know, right? I'm not a drinker by any means, and I always get an eyebrow raise at a new doctor's when they ask "You RARELY drink alcohol?" I only had one drink last year, on my brother's birthday. And none the year prior. I think that qualifies. Last weekend The Man bought a wine a friend and I sampled a few years ago at a local wine shop, and I cracked it open on Friday night. I am not a wine drinker, I find it way too dry and it usually makes me gag, but this one is a rose that tastes almost like a watermelon Jollyrancher. It's also interesting because The Man bought it for me and he is a staunch non-alcoholic. When we dated before (2011), he had an intense opinion of anyone who drank. I remember feeling horrible for just ordering a strawberry daiquiri on a date way back then for the look he gave me. And here he is buying $12 wine for me. 🙂
I currently have 17 scheduled posts, and no more time to work on anything new, so…
I'm taking an unplanned, slightly unwanted, hiatus.
I don't know how long I will be absent. It might be a month, it might be a little longer. I just don't know. With the super secret announcement (that I still can't reveal yet), and some follow-up stuff for it, I just don't have time. It's like the super secret announcement and the upcoming move and rearranging life are consuming me entirely. I am most definitely burning the candle at both ends.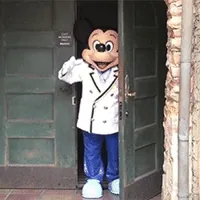 Monday
Tuesday
Wednesday
Thursday
 Friday

Feature Follow Friday ~ TBD
Blitz + Giveaway ~ Who She Was

Monday

Cover Characteristics ~ Wolves

Tuesday

Top Ten Tuesday ~ TBD
Teaser Tuesday & Intro ~ TBD
Blitz + Giveaway ~ Written in Blood

Wednesday
Thursday
 Friday

Feature Follow Friday ~ TBD
Book Blogger Hop #20