The Sunday Post is a weekly meme hosted by Kimba @ Caffeinated Book Reviewer. It's a chance to share news, a post to recap the past week on your blog, showcase books and things received, and share news about what is coming up on the blog for the week ahead. To get in on the Sunday funday, see the rules here: Suday Post Meme.
---
Hold the phone!
On Monday night a local community newspaper published a late evening article…that a surrounding area (larger) school district announced my superintendent as their "lone candidate" for their superintendent position. People freaked out. About two hours after the article published, the man himself sent a hastily and not-quite-himself worded email reiterating what the article said. Two days later, our district media person sent out the press release to staff before it went out. I think the newspaper dropped a bomb on him and ruined his quietly planned exit.
This week was our spring bookfair, so we got gypped a sales day due to Good Friday, but I was so excited to jet for the weekend. This week I taught my students a 3-step check to always get best summary questions correct. No matter the grade, it is still one of the most missed questions on the reading state test for grades 4-8. On Thursday they had a test with only a best summary question. The students who used all of their strategies on the passage and their 1-2-3 steps on the answer choices got the correct answer. For my first 3 classes, I only had 5 students get the wrong answer…because they didn't use their strategies!
I did some more of the super secret announcement that I can't talk about (yet!). I did some tidying up of my little M-Th bedroom in the rental house. I started watching Golden Girls on Hulu from the beginning. Nearly everything I watched growing up (non-kid shows), I watched with my grandmother. I've already done my Murder, She Wrote stint (and now it's disappeared from Netflix). I need to go back and restart and finish The Andy Griffith Show, too.
Through a bullet journal list, I ordered several animated movies my brothers and I watched all the time that weren't very popular (ahem, Warner Brothers, I'm looking at you and your non-promotion). One of the Christmas movies I watched ALL THE TIME was over $130 for the DVD on Amazon!!! I found it on some fan fanatic film site for far less, and I'm hoping it wasn't a scam. I ordered all of them. 🙂
On Friday, I finally took my ring to the jeweler. It is a fairly large amethyst gemstone sent in a very simplistic silver band. My mother gave it to me on my 9th birthday and I have worn it every day since. The band is all jacked up. I have to wiggle and jiggle it to get it on and off my finger while sliding it around, but I took it in because one of the prongs on the top came up. It was catching on everything (including me), and I am terrified the gem will fall out. I couldn't wear it, and it is killing me. I've worn it for 19 years of my life. I also took my James Avery charms I bought for myself during their Mother's Day event (every year, ladies – but so many charms, free bracelet!) several years ago when I was engaged. I had two other charms my best friend had given me as gifts, so I also took all of that for them to put the charms on. I love it! There is a pair of cowboy boots and a crescent moon on the other side of the bracelet (photo).
I also bought Baby and Cera a pool. Cera chewed up the expensive, nice one The Man bought. I finally got tired of seeing it, so I threw it out. I bought a plain, plastic pool from WalMart with sharks on it. Cera loves it – and she tries to catch the sharks! haha I'm going to try to put up one of the videos on Instagram.
I have been taking it easy, trying not to stress about the super secret announcement, and do some blog housekeeping, reading, and playing my one game I play on my phone. Today is shift change so The Man is off. We are doing Easter and going to enjoy it. He got ham and turkey (like we have at Thanksgiving – but that's Marie Callendar's and that's some good shit!). I have realized I'm a ham girl, pretty much all the way. Which are you?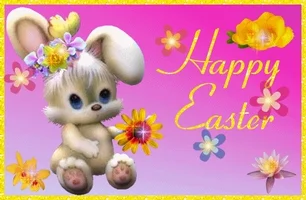 I have been trying to read, read, read! Now I have eight or something book reviews to write, and I am back in that cycle where I don't want to. And then they pile up and when I got to write I don't remember anything, so it takes three times as long going back and skim-reading and I end up hating myself.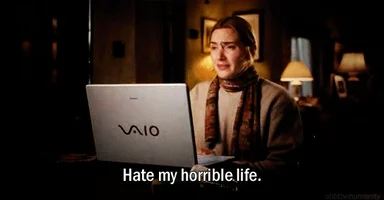 I bought only a handful of books at the bookfair, but I still spent $55. And both our librarian and my library friend (technically an aide, but what's technicalities?) try to push more books on me when I am ready to check out. The struggle! While out on Friday, I stopped in a favorite store in my college town that I'm surprised hasn't shut down, and I found a copy of Peter Pan so I bought it.



Monday
Tuesday
Wednesday
Thursday
 Friday

Monday

Cover Characteristics ~ Perfume
Review ~ King of the Friend Zone

Tuesday

Top Ten Tuesday ~ ?
Teaser Tuesday & Intro ~ My One True Highlander
Blitz + Giveaway ~ The Gentleman's Promise

Wednesday

WWW Wednesday
Blitz + Giveaway ~ Serenade

Thursday

My Bullet Journal: How to Get Started

 Friday

Feature Follow Friday ~ Favorite Shows
Book Blogger Hop #17