I spent the last two months of 2016 debating with myself about whether or not to try a bullet journal. I quit using a planner of any kind for work, personal, and my blog. I wasn't keeping up with anything because keeping three planners was too much, so I shut them all down and left them behind…and have been flailing about ever since. I've seen Nereyda's fabulous posts about her bullet journal and every time I'd see her reference her bullet journal, I asked myself if I could dedicate the time and effort into doing it. She's gotten several other bloggers on board with bullet journals, but I wasn't sure.
I thought about and would say yes, and then decide it was too much for me. I wouldn't keep up with it. Finally I looked at it from another angle: I'm having to create it. While it is a lot of work, I get to create things how I can use it and what works best for me. I also have to purchase materials to make it the way I want it to look, and if I'm spending money on it, I'm more inclined to follow through. So I did!
Note: This post is affiliate link loaded.
---
What is a bullet journal? 
Created by digital product designer Ryder Carroll a few years ago, the bullet journal has grown and amassed a community. He shared the backstory of the bullet journal on its website. Called bujo for short, is a great tool. As described on his website,
"The Bullet Journal is a customizable and forgiving organization system. It can be your to-do list, sketchbook, notebook, and diary, but most likely, it will be all of the above."
For more backstory, examples, and posts, visit Ryder's bulletjournalist blog. I found this post and this post most helpful on my first visit. When it comes time to move to a new journal, I know I will need to read the post about migration.
---
What I Bought: 
I wasn't sure what I needed, so I largely followed Nereyda's guides.
You do not have to buy a fancy journal for bullet journaling. I am starting this as a project with a group of my students and they just went to the Dollar Store and bought journals; others who didn't want to buy one are using graph paper booklets we made. I bought the Leuchtturm dotted because I need those dotes for the spacing and alignment that is already provided on the pages. Mine also has a handy pocket in the back where I keep my stencils, ruler, and some other items I want to get in my bujo (a photo, the man's "I love you" message, etc.).
I only ordered the washi tape I listed online. I bought colors and styles (about 6 or so) in my local WalMart.
* I bought my Primsacolor and Micron pens at a local art supply store, so these are not the exact items I purchased. I have a set of 8 Prismacolor Premier 05 Fine Line Markers (#14174), and a random handful of Pigma Micron 05 Archival Ink .45mm line pens. They are both waterproof and the Microns are fade resistant. Due to the selection available, the Prismacolors are more of my go-to due to color variety, and seem to have a thicker "fine line" than the Microns.
** I only recently started using my Flair pens. I've had them for years, but I thought they would bleed through too much. It hasn't been that bad as long as I am making clean lines and writing only. I've drawn little things and colored them in, and that is too much for these pens, so I am looking at buying additional supplies for what I want to do (see below).
---
Purchases I'm Considering: 
I am also considering purchasing additional supplies now that I am underway. I started this knowing virtually nothing and going largely off of Nereyda's bullet journal posts. I hadn't had time to really dig into bullet journaling before I ordered my original supplies, so these are the additional things I realized I need:

Ruler – Helix Folding 12″ Ruler
It is not easy carrying around a full-length ruler, and I have found that sometimes the 6″ ruler isn't enough and I have to stop and realign to draw the rest of the line. I can't draw or cut a straight line to save my life, even with a ruler or a line already on the paper. So this folding ruler can serve all my needs and still fit in my journal pocket.
Lettering and Handwriting book – Creative Lettering and Beyond

My handwriting is never consistent. I know that is something I have to be mindful of and practice, but I also want to be able to write in different types of fonts and not always rely on a select set of stencils. This book will help improve handwriting and give some inspiration. It contains easy-to-follow step-by-step projects, prompts, and exercises from the basic shape and form of letters, to cursive script, spacing, and alignment.
Pens – Staedtler Johanna Basford Triplus Fineliner Pens for Adult Coloring Books (Set of 36)
I have a limited color palette with the pens/markers I already have. I've been inspired by spreads and layouts I've seen, but I need the color to make it work. These are similar to the types of Micron and Prismacolor pens I already have, but the color variety is much better. They are colorful and bright and I like them.
Highlighters – Zebra 3 Packs of 5-color sets (MILDLINER WKT7-5C, WKT7-5C-RC, and WKT7-5C-NC)
These are a wider variety of colors for highlighters and they are a bit muted. They aren't glaringly bright and neon and will blend better on pages and not stick out like a sore thumb.
Colored Pencils – Colore Colored Pencils 72 Premium Pre-Sharpened Color Pencil Set
There are a billion different brands and types of colored pencils to choose from, but I wanted a hexagonal colored pencil, so that helped narrow my search. I settled on this particular brand and set due to the variety of pencils, the price, and the color coding on each pencil. Each pencil comes pre-sharpened and color coded on the ends to easily identify. They are designed and manufactured for artists and for blending.
Washi Tape Dispenser – We R Memory Keepers Washi Tape Dispenser
Right now I don't have a need for this, and since I live between two households, this would break in transit and I would cry. After the move this summer and getting a desk space set up, I think I will purchase one of these to keep my washi tape in this easy dual compartment/dispenser…as I plan on acquiring more washi tape.
---
Do you have to buy all this stuff?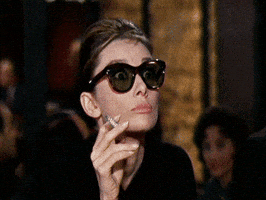 NO. All you really need is a simple journal that is the size that works for you, some pencils and erasers, a couple of fine point pens, and perhaps a ruler. That's it!
Check back for my next post about how to get started with your bullet journal. And I promise, photos are coming!