The Sunday Post is a weekly meme hosted by Kimba @ Caffeinated Book Reviewer. It's a chance to share news, a post to recap the past week on your blog, showcase books and things received, and share news about what is coming up on the blog for the week ahead. To get in on the Sunday funday, see the rules here: Suday Post Meme.
---
This week my students became quite versed in identifying figurative language and imagery. The other grades had testing Tues-Thurs, so they had to remain silent in the halls. After the first day, it was a struggle. Spring fever and hormones and all. I left right after school let out on Tuesday, Wednesday, and Friday. Thursday my partner and I stayed very late to work on the upcoming unit. There were some figurative fireworks on Friday that lit a fire under someone. I suppose the free ride on everyone else's hard work is over for them.
I have a super amazing exciting announcement I want to make!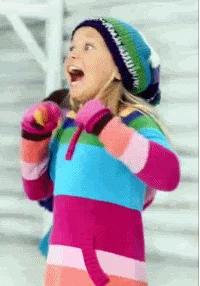 …But I can't tell you what it is…yet. I am dying to spill, but I have to wait.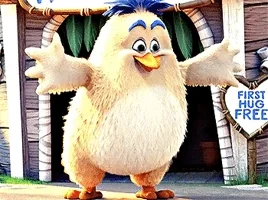 I spent a lot of my time this past week doing something for the super amazing exciting announcement thing that I can't tell you about yet. Trust me, it's killing me. I really don't have the patience needed for this, though.
I had to bolt one day after school to get my vehicle inspection taken care of. I just barely made it to the garage before closing. Then when I tried to go online to the DMV and register, it kept kicking me out! I was very frustrated that I'd have to take a day off work to go to the county office and get my damn tag. I suppose God was listening and decided to have mercy because it finally worked Thursday morning. Otherwise, not much happened this week except THE FURNITURE FINALLY ARRIVED! I had a hot date Saturday night with my jewelry boxes, unpacking and setting them up. I haven't seen any of those knicknacks, mementos, or jewelry in five months.
This week saw more likes, which is nice…but for every additional person who follows I also lose one or two. I don't get it. I am starting to think my whole growing my everythingagram (books, dogs, plants, food, etc.) is not going to work out like I had hoped.
I didn't touch the blog much this week. I popped in on Wednesday to create and publish my WWW Wednesday post, and again on Saturday and Sunday to create and publish my monthly Chit Chat and Sunday Post. I did try to get around to visiting and commenting. Recently it's been tough with no extra time left over to go around. By the time the end of the week closes in, my energy levels have plummeted. My missing packages from Amazon finally arrived. I ordered some watercolor brush markers for my bullet journal. I haven't tried them out yet, but I'm hoping to this week.


Monday
Tuesday
Wednesday
Thursday
 Friday

Monday

Cover Characteristics ~ New York City
Audiobook Review ~ Crows & Cards

Tuesday

Top Ten Tuesday ~ Fandom
Teaser Tuesday & Intro ~ Home at Last
Blitz + Giveaway ~ Queen of Emeralds

Wednesday
Thursday

Starting My Bullet Journal: Taking the Plunge

 Friday

Feature Follow Friday ~ Keeping Up
Book Blogger Hop #15

I did finish two books this week, though! I finished The Piper's Price Wednesday night, and I finished The Time Machine on audio last night. I decided to start a new audio and am listening to The Strange Case of Dr. Jekyll and Mr. Hyde. Today I need to get all my reviews from this year cross-posted.