This is a weekly meme hosted hosted by Sam @ Taking On A World of Words. To join in answer the following three questions and hop over to Sam's and leave your link.
---
What are you currently reading?
I AM SO EXCITED ABOUT The Piper's Price. I hit 50% last night and was pushing it, staying up until 11:30 to get there. It is getting so good. An array of new characters were introduced. One of the things I did in my review of The Neverland Wars was a comparison, and I noted there was no Tiger Lily or Captain Hook. Well, there IS a Tiger Lily! Gwen meets Tiger Lily on a reservation and there's some crazy secret stuff going on that must be hidden from the Anomalous Activity Department – which Gwen's dad works for! And since she is connected to Peter Pan and magic, the "black coats" are after her. I am super excited about what is coming next. Everyone keeps warning Gwen that she doesn't want to go looking for the Piper because he does some shady deals and such, so I am wondering what he is all about. 
Here's the synopsis:
Peter is plotting his retaliation against the latest bombing. Neverland needs an army, and Peter Pan is certain children will join him once they know what is at stake. The lost boys and girls are planning an invasion in suburbia to recruit, but in order to deliver their message, they will need the help of an old and dangerous associate—the infamous Pied Piper.
Hunting him down will require a spy in in the real world, and Gwen soon finds herself in charge of locating the Piper and cutting an uncertain deal with him. She isn't sure if Peter trusts her that much, or if he's just trying to keep her away from him in Neverland. Are they friends, or just allies? But Peter might not even matter now that she's nearly home and meeting with Jay again.
The Piper isn't the only one hiding from the adults' war on magic though, and when Gwen goes back to reality, she'll have to confront one of Peter's oldest friends… and one of his earliest enemies.
I didn't make any progress through my audiobook, The Time Machine by H.G. Wells. I mentioned last week that it's very dry and it kind of bores me, but I want to finish it. I think I'll listen this weekend while I do some things and try to finish it up.
So begins the Time Traveler's astonishing firsthand account of his journey 800,000 years beyond his own era—and the story that launched H.G. Wells's successful career and earned him his reputation as the father of science fiction. With a speculative leap that still fires the imagination, Wells sends his brave explorer to face a future burdened with our greatest hopes…and our darkest fears. A pull of the Time Machine's lever propels him to the age of a slowly dying Earth.  There he discovers two bizarre races—the ethereal Eloi and the subterranean Morlocks—who not only symbolize the duality of human nature, but offer a terrifying portrait of the men of tomorrow as well. 
---
 What did you just finish reading?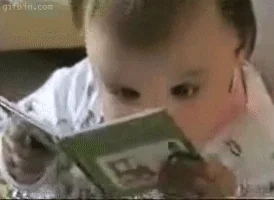 ---
What do you think you'll read next?
I am getting pumped about reading my upcoming books! These are my most recent NetGalley finds, so I'm ready to read, review, and clear my plate! I said last week I wanted to finish all of these by the end of April. I think I can do that!
---
 How about you? What are you reading this week?
Leave a comment with your answers! Share the link to your WWW Wednesday post OR leave your answers in the comments if you don't have a blog. Happy Reading! 🙂