The Sunday Post is a weekly meme hosted by Kimba @ Caffeinated Book Reviewer. It's a chance to share news, a post to recap the past week on your blog, showcase books and things received, and share news about what is coming up on the blog for the week ahead. To get in on the Sunday funday, see the rules here: Suday Post Meme.
---
School was out all week for spring break! Honestly, I regret everything. I squandered all of my time! I worked furiously last Saturday to finish and submit the yearbook. It came back with only two errors in the portraits (names missing) that I was able to fix right away and return to the plant. It's done!
While I had the entire week off work to do with as I pleased, The Man had to work every single night. Even on his nights off, he was mandated to work SXSW (South by Southwest) overnight.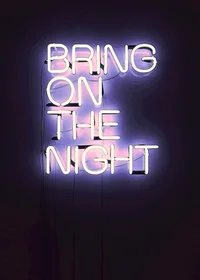 I have discovered that given the choice, I am a brunch and semi-night owl kind of person. I stayed up way too late every night – or should I say the wee hours of the morning? I finished The Fosters on Netflix and was glued to the TV rewatching Revenge. It was like I couldn't look away! Honestly!
We had made plans to go see Beauty & the Beast at 11:30 on Saturday morning so I could get off to my brother's birthday dinner on time, but I turned off the alarm so we could just sleep. I had also planned to get my inspection done for my vehicle registration and also get my oil changed during the week, and I realized on Saturday while gassing up that I hadn't done either of them! I truly did squander all of my time!
Today I will be working with my plants. I bought some new bulbs to plant, as well as a few new plants. I also want to go back and buy bluebonnet seeds. They're already in season and die out by the time summer hits, but in college I was able to grow some from seed during summer. I'll be doing some minor chores about the house because The Man's parents (dad and stepmom) are coming in tomorrow! I won't see them until Friday, and they leave on Saturday, but that's timing for ya.
I've decided I want to make a goal of increasing my Instagram following and improving my content. Right now it is a mix of teacher, dog, and bullet journal. I will admit I'm probably not ever going to grow based on bookstagram, at least not right now, so I've recently started using Crowdfire to help me regulate and improve my sharing and engagement. I did hit 200 followers last week, so I was excited about that.
I didn't do a whole lot around the blog this week. Mini Blog Ahead finished on Wednesday. For the most part, all of my weekly content is up to date until June. This week I had wanted to craft some new Famous Last Words posts, but I couldn't get up the motivation. I did craft two or three (or four?) new posts about my bullet journal. These posts will start in April and so far I have them scheduled for every two weeks.
I think I might as well just surrender for TBR challenge this month. I had the whole week and I still didn't finish a single book. 😦


Monday
Tuesday
Wednesday
Thursday
 Friday

Monday

Cover Characteristics ~ Santa
Blitz + Giveaway ~ The Supernatural Pet

Tuesday

Top Ten Tuesday ~ Read in One Sitting
Teaser Tuesday & Intro ~ TBD
Blitz + Giveaway ~ A Star to Steer Her By

Wednesday

WWW Wednesday
My Book Haul

Thursday
 Friday

Feature Follow Friday ~ Books/Series in the Closet
Book Blogger Hop #13

I started reading To Move the World last weekend. The beginning was slow and painful to the point I wanted to just chuck it aside. But like I always do, I stayed the course and found around the 18% mark things started picking up and I became very interested in where things were going…but with my other tasks (one which I can't talk about yet!) and actively watching TV, I didn't finish it as I expected. Look for a post this week with my book haul since Christmas!