January News
This month brought my 4th year blogging! I was horrible and did nothing. I didn't even post about it. Next year, though, I'm going to do something big. What would you like to see?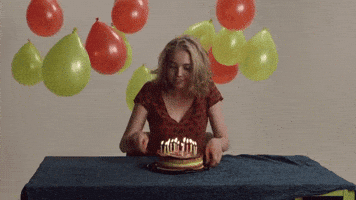 I took Nereyda's constant amazing beautiful posts about her bullet journal. In November and December I debated and debated and debated and I finally took the plunge! I haven't taken any photos yet, but I hope to set up a couple of posts soon. I have discovered where I already went wrong and how to set up my future one the way I need it to be. I'm a little disappointed with my creativity, and I am very Type A OCD so the fact that things are not 100% aligned and perfect does bother me, but I've got to get past that if I'm going to keep doing this, which I fully intend to do! I also am introducing bullet journaling to my yearbook students because it plays heavily into our content. So far they mostly took the lazy route, but I'm going to keep pushing.
January also brought the end of the UIL season, so I will have just a teeny bit more time on my hands to fully get the yearbook finished in the next month. We only submitted 8 of the 16 spreads we needed to today, so we have more work to do in February. We also got news that my supervisor is (supposedly) retiring this school year. And I had about 38758475 kids out with the flu, strep, or the stomach bug the last few days.
January 

Reads
I recorded a reading goal in my bullet journal for the month, and I set my sights to read 6 books in January. I was so close!
Average Rating: 4.5 stars
Pages Read: 1,342 pages
Favorite Book: TIE – Somebody Like You and Staying for Good
January Posts
I was surprised with my activity level this month around the blogosphere given everything I have going on. Tuesdays are by far becoming my most popular visiting days.
Tuesday Teaser & Intro – Somebody Like You
Top Ten Tuesday: Underrated, Hidden Gems
I would love if you'd go show a little love to one of these other posts from January:
Merry Mondays #6: 2017 Resolutions
Review: Faith in Every Footstep
Visitors & Search Terms
I was happy to see an increase in traffic for January on the blog! It does not compare to the traffic I've seen the last three Januarys, but que sera sera. January totaled in at 1,170 visitors.
Search Terms
little wolf et grant – ET phone home? 
dolores umbridge feet – I'm sure she has them, as wicked a woman as she was, but you won't find them here!
book with ferris wheel on cover – I got you! I did a Cover Characteristic post all about this one!
julian david stone – Swell dude who wrote an interesting story.
the dragon who cannot breathe fire story –  Poor little dragon.
brides for indians program – Allegedly a fictional part of May Dodd's story.
Challenge Updates
I decided this year to keep my challenges simple and do my two fun BINGOs I did last year. Liik at my progress so far!
February Reads
For February I want to read 5 books. That's my goal. I am finally going to get around to the rest of the Power of the Matchmaker series!