Merry Mondays is a weekly meme hosted by Lillian @ Mom With a Reading Problem during the month of December to celebrate Christmas and the holiday season. Each week a different topic centered around the holidays will be discussed. This is my first year participating, and I'm trying to catch up on my missed Mondays.
---
Monday, January 2nd 
Today's Topic: 2017 New Year's Resolutions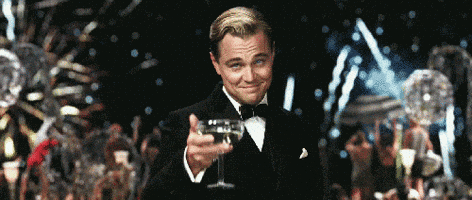 Has it come to this? The year I thought I'd get away…*sigh*. Apparently I did do NYRs last year. Whoooooops! Let's revisit those and see how I did.
Resolutions from Last Year
Bookish & Bloggish
Read one book per week. While I didn't read one book each week, I read an average of one book per week. 
Complete Alphabet Soup and NetGalley challenges.
Complete the 40 Book Challenge at school. (Ends in June)

Ummm…I changed some of the categories and got close. 

Participate in quarterly BINGO type games. While I don't fill in my card each month/quarter like I secretly hope, I enjoy playing and played all year!
Write one discussion post per month – so that means they have to be really thoughtful! Somewhere around June/July I completely lost motivation and creation for this. 
Link up weekly to the usual blog linkys. I didn't keep up with this too well.  
Personal Life
Say "NO" more often.

While I am not directly telling people "no," I do have a more cavalier, DGAF attitude and am refusing to add jobs or tasks to my plate. I even refused to be the walking encyclopedia for my brothers. I actually told them to "Google it."

 
Make more time for me.

During the school year this is difficult, but it was what I was aiming for. I didn't do so well on it. I only had real me time over summer.

Stay true to who I am. YEP!
Drink more water. Epic fail.
Take Baby on walks more frequently. I am a terrible mother.
Leave school by 5 pm at least two days a week. Nope.
Cook some of those delish meals from Pinterest.

Ha!

Worry less. Stress less. This is a work in progress.
Write a novel with my good friend Pineapple? 

No progress.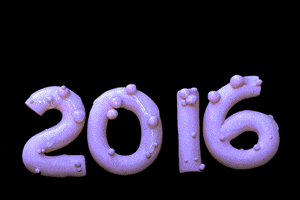 Well, that was a resounding failure, right? Why do we do these things, again?
---
Hmmph. I don't know. We like to build ourselves up and stay positive. I can respect that.
So, without further waylaying, here are the things I want to do better at this year. *Note, I make no promises! Just a promise to do better.
My 2017 Do Betters
Bookish & Bloggish
Meet my Goodreads goal of 52 books. This is an average of one book each week. (Super Secret Goal is 150. Shhhhh!)
Meet each of my other bookish challenges – for the first year ever.

Devote myself to increasing my NetGalley ratio by reading a minimum of 50 NG books. I am embarrassed to even say where I sit and how many books I have received.
Listen to an audiobook on average every other month.
Read a title beginning with each letter of the alphabet.

Continue to keep my blog updated. (Review Archive, Challenges, Monthly Chit Chats updated monthly)
Cross-post reviews to Goodreads and Amazon at the end of each month during monthly housekeeping.
Link up weekly to each meme's linky. Link all posts to my Google+ group weekly.
Review my backlog of review books (ebooks) directly from authors. Only a handful come to mind.
I will TRY to stop grabbing freebies AND be super selective with new NetGalley offerings. I WILL read the synopsis each time and not fall for cover love.
Personal Life
Worry less. Stress less.
Leave school by 5 pm at least two days a week.
Say "NO" to new jobs or tasks pushed off on me by others. This primarily applies to my work life, but occasionally to my brothers.
Make more time for fun me things, like pleasure reading, dedicated Netflix binging (without multitasking), unfettered salon days.
Pay off all of my personal debt (excluding my car and student loan). Keep credit cards paid off monthly.
Work on my writing project. Perhaps in aims of working toward a writing partnership with my good friend Pineapple.
Finalize my curriculum brain child, Shark Week – a PBL, for national/international publication or sale.
Take Baby on walks more frequently.
Drink more water daily.
Lose 20 pounds – and keep it off!
Eat out "fast food" less. This requires me to be home and make a conscious effort to cook for both dinner and lunches.
Find new recipes to try. Also, maybe somewhere to stockpile easy access to recipes on phone? Any suggestions for a method?
Try new hair and makeup tips and tutorials.
Update my resume and apply for new jobs.
MOVE IN WITH THE MAN. Be a family under ONE roof! 🙂
Declutter. Papers, physical items, clothes, jewelry (?), email folders. Everything!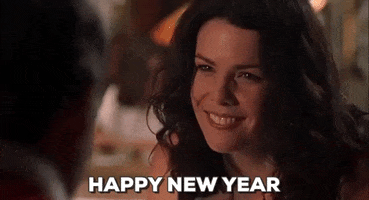 These are my "do better" resolutions for 2017. Do we have any in common? What are some of your top goals this year? I'd love to hear from you! Leave me a comment below.