This is the 7th Annual End of Year Book Survey that Jamie @ The Perpetual Page-Turner started for herself years ago. Last year there were over 350 participants! While I didn't participate last year, I did participate in 2014 and I'm doing so again!
Number Of Books You Read: 55
Number of Re-Reads: 4
Genre You Read The Most From: Romance followed by Middle Grades
1. Best Book You Read In 2016?
I could not pick a singular book for my best of 2016 reads because I knew there were a select few that stood out to all take the title, so I have broken them up by genre. Links will take you to my review.
Mystery: Regarding Anna | Fantasy: The Neverland Wars
Historical Fiction: Hotel on the Corner of Bitter and Sweet | MG: Wonder
Audiobook: Code Name Verity | Graphic Novel: Awkward
2. Book You Were Excited About & Thought You Were Going To Love More But Didn't?
This past year my school received a grant to purchase graphic novels specifically for our lower level readers, and I was pleased that our book fair showcased more graphic novels, too. So I bought several! Lumberjanes was just one of them.
I wanted so much to like this girl-power punk graphic novel about friendship way more than I did. I did enjoy it, but there are a lot of folks who talked about the randomness of a lot in the book. It's like there were sudden inside jokes that readers weren't privy to, and we felt left out and I was very confused.
 3. Most surprising (in a good way or bad way) book you read?  
Code Name Verity caught me entirely off-guard. I wasn't prepared for that book at all. I don't think I even read the synopsis. It was just one I snagged and listened to.
 4. Book You "Pushed" The Most People To Read (And They Did)?

I think this would be Wonder by R.J. Palacios. I talked this book up quite a bit in the spring, and I know several bloggy friends put it on their lists with intentions of reading. It's a book that everyone needs to read – child, teen, adult – young or old. The lessons from just this one book are good for all.
 5. Best series you started in 2016? Best Sequel of 2016? Best Series Ender of 2016?

I didn't read any series enders in 2016…should that be a future goal for myself?
Best Series – Power of the Matchmaker … a new novel each month written by a different author following Pearl the matchmaker as she goes about the world making matches.
Best Sequel – The Siren … the sequel to The Soul Summoner
 6. Favorite new author you discovered in 2016?
Jeff Anderson, author of middle grades read Zack Delacruz: Me and My Big Mouth, is my favorite new author from the year. I loved reading his highly comical and thoughtful read about middle schoolers, and I had hoped this would not be his only fiction book. I wasn't disappointed! In September he revealed his new book, which I pre-ordered right that minute!
7. Best book from a genre you don't typically read/was out of your comfort zone?

I don't typically read YA anymore, and definitely not dystopian YA, but I decided it was finally time to read Night of the Purple Moon by Scott Cramer. I was supposed to participate in a tour for this book years ago and I had to back out. It was my first year teaching. I decided to honor the commitment, belatedly.
 8. Most action-packed/thrilling/unputdownable book of the year?

This one has to go to Regarding Anna. Once I got into the book, I could not put it down. What was the connection between her parents and Anna Vargas? Why did they have a piece of wallpaper from her boarding house? Why was her office mate having her followed? What happened in the boarding house in 1943?
 9. Book You Read In 2016 That You Are Most Likely To Re-Read Next Year?
I really don't like to re-read books, especially so shortly after I've read them once. The only books that fall into this category are books I read with my students, like Trouble River and Where the Red Fern Grows.
10. Favorite cover of a book you read in 2016?
The cover of 27 Days to Midnight has to be my favorite of the year. It has so many elements, represents the book so well, and is stunning and simple. The depth of the background is impressive and the sweep of the clothing
11. Most memorable character of 2016?

I – and my class – fell in love with Auggie from R.J. Palacios's Wonder. His story and his lessons were important points of discussion with my students and he is not someone I think we'll ever forget.
 12. Most beautifully written book read in 2016?
I think the most beautifully written was The Earl's New Bride. While that wasn't something I pointed out in my review, I did enjoy the development of the characters and plot, and just the overall craft.
13. Most Thought-Provoking/ Life-Changing Book of 2016?
I learned new things in reading Hotel on the Corner of Bitter and Sweet. I could not imagine the distinctive hatred that Henry's father held for the Japanese, and the incivility that Henry suffered growing up Chinese in white America.   His honest friendship with Keiko and the events following their meeting call into question everything Henry is raised to believe…everything he is. And he betrays it. For all the right reasons. It made me think about the life Henry had to live – hiding who he really was and trying to make Keiko something she was not just to protect her and losing his family in the process. It was a very powerful book.
 14. Book you can't believe you waited UNTIL 2016 to finally read?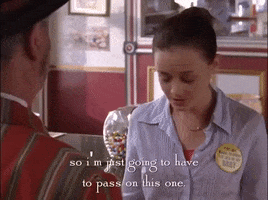 15. Favorite Passage/Quote From A Book You Read In 2016?
He thought about those three Japanese couple laying facedown on the dirty floor of the Black Elks Club in their evening finery. Being hauled out and jailed somewhere. He stared back at Mr. Preston, a man trying to buy land out from under families who were now burning their most precious possessions to keep from being called traitors or spies.

For the first time Henry realized where he was, standing on one side of an unseen line between himself and his father, and everything else he'd known. He couldn't recall when he'd crossed it and couldn't see an easy way back.

Hotel on the Corner of Bitter and Sweet
16.Shortest & Longest Book You Read In 2016?
*UPDATED* Apparently I was wrong!
 17. Book That Shocked You The Most

Plot Twists – Regarding Anna
There were so many twists to this novel. It was rife with twists, and the ending was the cake topper. I read those two lines and went on. And then I stopped. And my brain caught up. I went back and reread and it all hit me at once. It was incredibly crazy.
Twist on Original – The Neverland Wars
Peter Pan is not seen as the carefree character of Disney day. Instead, he kidnaps children (allegedly). There is an evil that is lurking about Neverland, and it's not Captain Hook.
18. OTP OF THE YEAR (you will go down with this ship!)

I will go down shipping Jules and her high school sweetheart Thomas from the Bakeshop Mystery series by Ellie Alexander. Even though Jules is married to Carlos, and Carlos himself is lovely, I don't think they should ever have married. It should be Thomas.
19. Favorite Non-Romantic Relationship Of The Year
Noah, Austin, and Asher – the children from Between Heaven and Earth. They have a great friendship – a boys' friendship – with one another and band together like brothers. Their relationship with their parents as their respective children and also not as their children was just so fun to read!
20. Favorite Book You Read in 2016 From An Author You've Read Previously
Karey White wrote the first book in the Power of the Matchmaker series, and I previously read the entire Husband Maker trilogy. I loved her characters and they were once again heartfelt in Broken Things to Mend.
21. Best Book You Read In 2016 That You Read Based SOLELY On A Recommendation From Somebody Else/Peer Pressure:
Wonder. My entire school district was required to read it.
22. Newest fictional crush from a book you read in 2016?
I really didn't have a crush this year. Going back and looking at all the books I've read this year, there weren't any that I picked out to answer this.
23. Best 2016 debut you read?
This would have to be either Zack Delacruz: Me and My Big Mouth or Awkward.
24. Best Worldbuilding/Most Vivid Setting You Read This Year?
27 Days to Midnight had the best world-building, but Anne of Green Gables had the best setting.
25. Book That Put A Smile On Your Face/Was The Most FUN To Read?
Hands down, Zack Delacruz: Me and My Big Mouth.
26. Book That Made You Cry Or Nearly Cry in 2016?
The better question is, which books didn't make me cry? LOL. I know that these ones definitely did: Hotel on the Corner of Bitter and Sweet, Code Name Verity, Wonder, Oklahoma Christmas Blues.
27. Hidden Gem Of The Year?
Study Hall of Justice. It's DC Comics! Batman, Superman, and Wonder Woman when they're still young and not 100% on who they are.
They attend a prestigious private school (of course) and realize there's something strange going on, including the ninjas Bruce keeps seeing around. All of the classic villains are also there, too!
28. Book That Crushed Your Soul?
Code Name Verity. There was a moment when I was hiding out in the bathroom, keening. There are very few books that have caused that level of emotional response.
29. Most Unique Book You Read In 2016?
The most unique book I read was Brain Camp. It was…special.
30. Book That Made You The Most Mad (doesn't necessarily mean you didn't like it)?
I was very annoyed by Four Chambers, one in the Power of the Matchmaker series. The two MCs just annoyed me.
1. New favorite book blog you discovered in 2016?
This is tough since I don't think about how long I've been keeping up with a blog or when I first started following them. I don't know how long I've been keeping up with Deb from Australia, but I love checking in at Debbish.com. I am always rethinking my perspective when I read her posts.
2. Favorite review that you wrote in 2016?
I think the best review I wrote in 2016 was the review I wrote for The Neverland Wars. Only a few weeks ago I received an email from the author, Audrey Greathouse, telling me she kept the things I said in mind to help her writing for the next book.
3. Best discussion/non-review post you had on your blog?
This year the question of copied features kept springing up around the blogosphere, and there were some incidents, some of them pretty bad. I am always the last to know anything and so out of the loop, so when I read others' posts I always am thinking What the heck happened? And then one day I got a subscription email from a blog I followed that I didn't even know was still active. I had started a new feature…and our titles…and seemingly the premises were the same. Dilemma. And My Confession About My "Copied" Features was written. It was emotional writing it because the reason behind me starting the feature is strong.
4. Best event that you participated in (author signings, festivals, virtual events, memes, etc.)?
I attended this year's Texas Teen Book Festival and went all-out as much as my introverted self can at something like that. I didn't stand in line to get any books signed because this year they the bulk of books pre-signed, but as Ally Carter was signing her stacks in the book sales area, I struck up a conversation with her (she came to my school last year) and she signed my book there.
5. Best moment of bookish/blogging life in 2016?
I think that would have been this summer when I had some creative juices flowing and I created some pretty graphics for a few posts. I was pretty proud of them!
I was also very proud of myself that when it came time to move, I finally took care of quite a few books that I had weeded out and set aside or were just keeping around for no reason. It wasn't an insane amount, probably less than two dozen books, but it was still a monumental moment.
6. Most challenging thing about blogging or your reading life this year?
Two things: time and motivation. I should probably tack on creativity. I had a short burst of some creative juices in early summer, and I think I tapped my resources for the year.
7. Most Popular Post This Year On Your Blog (whether it be by comments or views)?
Since my most popular post this year was a post I wrote my first year of blogging, I've subdivided this section.
Most Popular Post – by Views
Most Popular Post – by Comments
8. Post You Wished Got A Little More Love?
My story about how I came into book blogging is…interesting.
9. Best bookish discovery (book related sites, book stores, etc.)?
Um. I will admit my closet jealousy. I really, really have fallen in love with Punko dolls after seeing them everywhere in all these amazing bookstagrammers' photos. (I call them Funko dolls!)
10.  Did you complete any reading challenges or goals that you had set for yourself at the beginning of this year?
I only completed my Goodreads goal this year. Trust me, it is a reality check.
1. One Book You Didn't Get To In 2016 But Will Be Your Number 1 Priority in 2017?
There were a LOT of books I didn't get to in 2016. I've already made some January commitments, but once I have those read and reviewed, I need to read a book I've put off for the most of 2016…
2. Book You Are Most Anticipating For 2017 (non-debut)?
This is a toss-up. I adored both of these author's debut novels (Hope in Every Raindrop and The Neverland Wars).
3. 2017 Debut You Are Most Anticipating?
 While Donna Alward isn't a debut author, she is debuting a new series in 2017 and I am signed on to review the first book in the series in January.
Somebody Like You has a small-town feel and is all about Darling, Vermont's famous Kissing Bridge.
 4. Series Ending/A Sequel You Are Most Anticipating in 2017?
I am really looking forward to Ellie Alexander's next two installments in the Bakeshop Mystery series!
5. One Thing You Hope To Accomplish Or Do In Your Reading/Blogging Life In 2017?
This year I want to truly tackle my NetGalley mess. I have requested so many books over the years, and when I first started I had no idea how NetGalley really worked. My current ratio is 6%. I reviewed only six titles this year, mostly titles published this year that I was invited to join for tours. I need to focus on my backlog of books I have requested over these years. I made the commitment and I need to do what I need to do.
6. A 2017 Release You've Already Read & Recommend To Everyone: