The Sunday Post is a weekly meme hosted by Kimba @ Caffeinated Book Reviewer. It's a chance to share news, a post to recap the past week on your blog, showcase books and things received, and share news about what is coming up on the blog for the week ahead. To get in on the Sunday funday, see the rules here: Sunday Post Meme.
---
This week I just needed to relax. I didn't talk about it last week, but recently there has been a hoard of family issues going on. Thanksgiving brought out a hard strain,  and things continued to escalate from there. The emotional and mental capacities were just drained, and for me that is sometimes more exhausting than anything physical. I was very torn about the situation, but I cannot get emotionally invested because I  care about my family when it is evident this is a chosen cycle of life.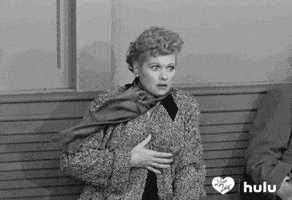 The last few days of school saw me riding it out on coattails. Friday I went to school massively nauseous. I had taken a heartburn pill at home and I took another one somewhere around 10AM thinking that might help. I described it to my colleagues as carrying a baby beluga whale in my stomach with the fires of hell coming up my throat. Those symptoms didn't subside entirely until midday Saturday. Then I debated about whether I had strep throat and that karma had finally caught up with me. Growing up, I got strep every single year, so over the years I have bragged that I had every strain as a child, so I've had my lifetime allotment of strep. I thought Saturday it was getting better, but waking up this morning was worse. Now my throat is starting to go raw, I sound horrible, my nose is congested but also runny, and my ears are starting to hurt from fluid buildup. I can take the nose and throat, but the ears is where I become a bit of a baby due to my medical history as a baby.
My brother stationed in Hawaii came home for the holidays! This hasn't happened since his year of high school, and I'm honestly not quite sure how he swung it after coming home around 4th of July, but I picked him up at the airport last night and delivered him to my mother. The smile on her face was beautiful.


Monday
Tuesday
Wednesday
Thursday
 Friday

Monday

Review ~ Between Heaven and Earth
Merry Mondays #4

Tuesday

Top Ten Tuesday ~
First Chapter First Paragraph ~ Wish Upon a Bear
The Dreaded Question

Wednesday

WWW Wednesday
Blitz + Giveaway ~ Silverwitch

Thursday
 Friday

Feature Follow Friday ~ Best Villains

I picked up four of the latter books in the Power of the Matchmaker series. I'll be reading them soon to review early next year. I was excited to still get the opportunity to review them.
I also was flooded with tour invitations last week and I accepted a few of them for the new year.

This is a feature I am adding to my Sunday Posts. After being asked by a coworker – in all seriousness – if I had a life, I decided to join disc jockey Bobby Bones of Kase 101 in doing one human thing each week.
How does it work?
In order to not lose what little sanity I have left and in order to not become enslaved to the Texas Education Agency via my school district, I will…
leave school within an hour of dismissal once a week
go do one human thing with another human
talk about my human thing on the blog each week
---
Nothing untowardly social since it was the last week of school. I didn't even go to the annual band Christmas concert this year to see my students play. They moved it back so it didn't start until 7. I watched a lot of Nashville. I'm currently in season 4. In other news…