This is a weekly meme hosted hosted by Sam @ Taking On A World of Words. To join in answer the following three questions and hop over to Sam's and leave your link.
---
What are you currently reading? 
After finishing Regarding Anna, I started reading a new book the very next day! I am so in love with the Power of the Matchmaker series and so thankful I am (for now) getting to read all of the books. I started reading O'er the River Liffey (POM#6) on Wednesday night. It has very proper English with heavy and complicated syntax from back in the Victorian (or older?) days, although it has a Regency feel and look to it. All to say, I am slowly making progress through it.
Irish heiress Caroline Fulton knows this house party, ostensibly celebrating the victory of Waterloo, is really an audition: will she make a suitable wife? Her host, an English lord, has already won over her father, who's determined to buy a title with Caroline's dowry. She is far from taken with the baron, however, especially once she meets Niall Doherty, the impoverished, perceptive tutor to her host's younger brothers. He shares her love of Irish fairy tales and seems to guard a troubled past…but neither quality will earn Caroline's father's approval.
---
 What did you just finish reading?
THREE BOOKS!!!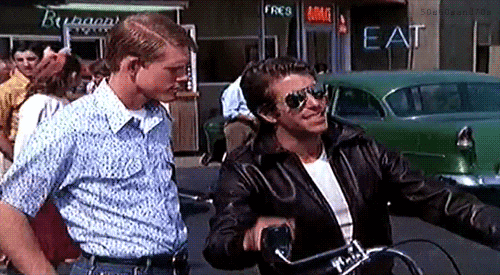 Oh, Happy Days! Oh, Happy Days! 
This past week I finished both books that I have been "reading" for two months or better! I started Regarding Anna on July 23 and Dodger on July 29. Just in under three months, which is quite pathetic, but I am so glad I've read them and am able to move on!
Regarding Anna was altogether a good read. It was slow to start out, and there quickly became a lot of characters involved in the mix – not all of whom I think I could satisfactorily explain. The mystery and all the layers add to the depth and complexity of the book as a whole. While there were several incidents that left me perplexed about why Grace would still hang around, I was surprised by the characters who come to her aid over the course of the book. The ending was mind blowing. I sat and stared at one particular paragraph for about five minutes while everything clicked and fell into place, and then thinking back to how that little bit of information changed everything that Grace was trying to discover. I was shocked, as was Grace.
Dodger had a very pleasant ending and I was happy for that. I was so afraid something was going to go wrong with their plans, and for a while it did, but the ending was so fitting. It was a nice surprise, and one I was trying not to hope for, getting my hopes up and all that. But I was surprised and it was a great ending to start the next installment in the series.
I was also backlogged with a review book I don't think I ever received, so when I got a "Hey, did you review this?" email, I read it and wrote up my review. It is a cute and quick children's read, and I loved the characters of Gertrude and Toby. In this first installment of the series, we learn about their characters and the antics they get up to every Friday while Farmer Sam is away in the city. In this particular book, the duo meet many of the classic characters from fairy tales on their way to the market, who end up having a hand in helping them out of a sticky situation.
---
What do you think you'll read next?
Honestly, I'm sick of seeing the same books down in the section for about three months straight. And if we're being honest, I don't think I want to read most of them right now. I am in the mood for three particular types of books: mysteries, romances, and Christmas reads. You'll have to check back next week to see what I picked out because I fully intend to start a new book by next Wednesday!
---
 How about you? What are you reading this week?
Leave a comment with your answers! Share the link to your WWW Wednesday post OR leave your answers in the comments if you don't have a blog. Happy Reading! 🙂