The Sunday Post is a weekly meme hosted by Kimba @ Caffeinated Book Reviewer. It's a chance to share news, a post to recap the past week on your blog, showcase books and things received, and share news about what is coming up on the blog for the week ahead. To get in on the Sunday funday, see the rules here: Sunday Post Meme.
---
Apparently last weekend Baby had a wild encounter in the backyard. I had already gone to bed, but the man told me she as chasing a bunny and he thought she was going to kill it. He recently redid the fence, so they no longer have easy ways in and out. She was chasing the bunny all around the yard, and it was running through her legs and under her trying to find its way out! She was getting pissed, so the man made her come back inside. After a while, he let her out again and then heard her running and throwing herself into the fence! Good thing he recently redid it – otherwise she would have knocked the whole thing down! When he went out there to see what in the hell she was doing, he found three possums walking along the top of the fence that she was trying to get. She is one brave little goose! And then she gave the man the Ecoli look for the rest of the night for separating her from her possum friends.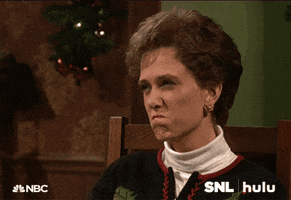 Monday was a staff day and it was a shit show. We were supposed to have all but one hour to plan our upcoming novel units (which we started on Friday), but of course teachers have waaaaaayyy too much time on their hands. They don't need to plan! I had two other 1/2 day trainings throughout the week, so it was REALLY short for me. Essentially, three work days. It was also pretty light on the grading, thankfully.
Goldie Hawn's Foundation liked my photo on Instagram! I was over the moon on Friday.
Friday night when I got to the man's, he told me to pick a day to go to the pumpkin patch. A while back I casually mentioned it since October was coming up, but he didn't say anything about it, so I thought he wasn't all that interested in it. He's been waiting until it got closer and looked up some local patches. He also surprised me with a device to install at my house with all the issues that have been going on. When the inspector came through, my house was left unlocked, and I have questioned there being individuals inside without notifying me. So he solved that problem. And he also bought me a portable battery charger after my phone died at Texas Teen Book Festival a few weeks ago. He finally showed me the new piece that came for the garage:



Monday

Cover Characteristic ~ Playing Cards
Blitz + Giveaway ~ The Destined

Tuesday

Top Ten Tuesday ~ I'd Name a _______ After
First Chapter First Paragraph ~ TBD
Cover Revewal ~ Fearless Flying

Wednesday

WWW Wednesday
Blitz + Giveaway ~ The Harvesting Series

Thursday

Famous Last Words #16
Blitz + Giveaway ~ The SnowFange Bride

 Friday

Feature Follow Friday ~ Most Important Qualities in a Book Boyfriend
Blitz + Giveaway ~ The Soul Keeper Series

I finished reading Regarding Anna at exactly 11:59 PM on Tuesday night. I had already drawn up and scheduled my WWW post and I was not going in to update it, so you'll see that inaccuracy in last week's WWW post. I was so pleased with myself that I finally finished! The ending – the last quarter of the book – went by super fast! At the end my mind was blown. Legitimately screwy things happened and it changed how you saw the entire book and how characters thought and felt about other characters. It was crazy.
I have about 2.5 hours left to go in Dodger, so I'm hoping to get a chunk of that knocked out again this weekend.
I also started a new book! A NEW BOOK in nearly two months! Sheesh. I barely started reading O'er the River Liffey on Thursday night after I finished entering grades.

This is a feature I am adding to my Sunday Posts. After being asked by a coworker – in all seriousness – if I had a life, I decided to join disc jockey Bobby Bones of Kase 101 in doing one human thing each week.
How does it work?
In order to not lose what little sanity I have left and in order to not become enslaved to the Texas Education Agency via my school district, I will…
leave school within an hour of dismissal once a week
go do one human thing with another human
talk about my human thing on the blog each week
---
Wednesday I had a former coworker/best friend who lives down the street come over. Her daughter has an amazing opportunity through FFA to raise pups under Guide Dogs for the Blind – and gets to take her puppy to school every day! I wrote up a nice recommendation for her, and we got to talk and kind of catch up. She was still around when the man showed up to take me to dinner, so she got to see the man again. Then, we went to a restaurant owned by the parents of one of my kids, and it was so nice. It seemed like a little getaway.
Last night we celebrated my mother's birthday. She turned 51 last week, and in the last two years or so she has really wanted to celebrate birthdays and special occasions with the whole family. She used to not care so much and things would just pass on the calendar, but here lately she has wanted to celebrate these kinds of things. When I bought my copy of the illustrated Harry Potter book a while back, I also bought one for her. I gave her the first illustrated edition for Christmas last year, so now she has the second one, too. We got out of our small town (that has over 17 Mexican restaurants and one subpar "cafe") and went to a nice and new (at least, to us) restuarant in a nearby city. We live in a small town, surrounded by small towns, and we don't go into the big city nearby. In addition to my mom's birthday, my parents also celebrate their 31st anniversary this upcoming week.