The Sunday Post is a weekly meme hosted by Kimba @ Caffeinated Book Reviewer. It's a chance to share news, a post to recap the past week on your blog, showcase books and things received, and share news about what is coming up on the blog for the week ahead. To get in on the Sunday funday, see the rules here: Sunday Post Meme.
---
While I was sad to see Audiobook SYNC's free summer audiobooks program come to an end, I know it will be back next summer. This year I wasn't too interested in the majority of the books offered. I still downloaded them to try them out and I am grateful they offer this program.
Teachers in my district went back for in-service on August 11, and we had our annual welcome Tuesday morning as well as open house that night. It has rained all week long, so I've been a little glum and very tired. I am starting to think I really do have SAD and I will be talking to my doctor about it on my next visit.
Each year our district has a theme that is rolled out at our welcome. It is usually fun to share with our students and can be a motivator for them as well as us. This year, however, I got a very distinct impression. I'm not going to share my thoughts, but I very much feel that it was highly political and puts everything – student behavior and lack of parent involvement – back on teachers. It left a bitter taste, so this year will be interesting.
After three years of having the same partner, I am now left with having to start with a new one. My partner left secondary and went to teach elementary, and I can't say I blame her. I also want to teach elementary, but fifth grade. We also were surprised to learn that we have a third partner who is teaching electives and one section of our class. Since we don't share the same planning period, it makes things difficult. My partner and I planned our entire first unit, including the two assessments that go along with it. We didn't see hardly hide nor hair of our third partner all week. I hope this is not an indication of how the year will go.
I am elated to share that my yearbook kids have been validated! They got their own classroom and work space, which is crucial and a true need. However, I have no technology with which to teach them – no projector or overhead for that classroom…so they'll be meeting in my
subject level classroom until that can get resolved, which I'm not sure is going to happen. They also do not have technology to work on to create the yearbook, and I am working on writing grants for that, but it is a toss-up as to whether we will be awarded that grant money. We
talk all the time about going above and beyond to help students be successful, yet these kids don't have what they need to do so. I hope that others recognize the importance of the yearbook staff on our campus and will help us get what we need.
All this month I've been meaning to get to the nail salon – especially before open house night – but it just didn't happen. I haven't been in two months now, so I finally got some time on Saturday to get some much-needed hoof trimming, as my grandfather calls it.
~ Last Week  on G1000W ~

There were a lot of blasts and giveaways this week. I'm sorry if I inundated you guys. I wasn't paying too much attention to just how many there were, but I'll be keeping up with that better.
~ This Week on G1000W ~
Monday

Cover Characteristic ~ Pyramids
Review ~ Study Hall of Justice
Blast + Giveaway ~ Breaking Through

Tuesday

Top Ten Tuesday ~ Books Collecting Dust
First Chapter First Paragraph ~ Duke of a Gilded Age
Cover Reveal + Giveaway ~ A French Voice in New York
Cover Reveal ~ With Ties That Bind

Wednesday

WWW Wednesday
Blast + Giveaway ~ Wicka

Thursday

Famous Last Words #15
Blast + Giveaway ~ The Lost Eye of the Serpent

 Friday

Feature Follow Friday ~ Disliked or "Meh" Books
~ Reading Now~
Nothing has changed since last week, really. I picked up Regarding Anna for the little bit I was getting my pedicure yesterday, but returning to school has been a time suck.
~ New Arrivals ~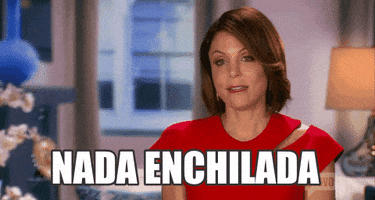 ~ Open Giveaways ~
Always You | Beneath the Void | Bound by Duty | The Cat Came Back
This Is Me | Defective | Behind Closed Doors | Midnight Sky | Soul Symmetry
Fear Me, Fear Me Not | Extracted | Trent | Mr. Corporate | Sting | Up in the Tree House