The Sunday Post is a weekly meme hosted by Kimba @ Caffeinated Book Reviewer. It's a chance to share news, a post to recap the past week on your blog, showcase books and things received, and share news about what is coming up on the blog for the week ahead. To get in on the Sunday funday, see the rules here: Sunday Post Meme.
---
Remember, there are free audiobooks all summer long! Sign up for the text alerts to remember to grab them each week! All you need is an Overdrive account.
I didn't even look at a book for most of the week. Then I read two back to back. I'm in that same loop, and then I get a little book hangover and need a little break. Vicious cycle.
BUT!
I went up one percentage point on NetGalley! Even though it seems like a drop in the bucket to go from 5% to 6%, every little measly bit is progress at this point. I think next year I need to nick all other challenges (besides Goodreads, and Alphabet Soup, and BINGOs) to focus only on NetGalley books. I have a few straggling books in my Kindle Carousel, but once I get through the priority ones on my list, I'm moving on to NetGalley books.
Also, an area ISD HR director was shocked that 133 teachers have quit in the past month. He took the initiative to not only investigate it, but present it to the school board as an immediate problem that needed to be addressed. Guess what the result was? Teachers quitting due to lack of administrative support with unruly, disruptive students. This is my life. While item #1 causes #2, there is no need to spend more time training new teachers. Following through on referrals shows support from admin. Issues 1 and 2 solved. However, this is a great step for teachers, and here's why (I said this in my post that I hope blows up the internets):
I would be interested in these numbers from my own and surrounding districts – and honest reasons why. It would be very interesting for parents to ask this of their school boards and principals. As an educator it is a difficulty being transparent and forthcoming in this regard with admin, let alone those outside the field, because we would like to keep our jobs. I am proud that someone in a district office took the time to notice something about their teachers – and then presented it to the school board as a real problem that needs immediate solutions. Thank you Temple ISD for setting a precedent! I hope other districts follow in suit. The best way to do so is ask your school board!
Given how the rest of my week went, these are things for me to celebrate. Let's take this moment. Here, have some cakefetti! *throws*
My brother made plans with me on Wednesday to go hike Enchanted Rock (more on its geology) while he's home on his two weeks leave. I was so disappointed and upset with how he treated me. I drove an hour just to pick him up, and then 2+ hours to get to Enchanted Rock. He didn't say more than five words to me except questions about where to eat and if I was going to take him to Spec's when I took him back home (said in such a way that it was expected, not asking). Honestly, the whole thing made me feel like shit.
I talked to my good friend who lives down the street about it and another family matter, and she helped me gain a little perspective. I am no longer going to do things out of a sense of obligation to others. We talk a lot as book bloggers about it being hard to say "no" to books/authors/agents/publishers. I have a hard time of that IRL. When someone is in need of assistance, I drop everything and go out of my way to help them. When there's a family event, I forfeit other plans to attend. And most times I am left feeling very unappreciated in a corner. It's like the opposite of FOMO (fear of missing out). It wouldn't matter if I was or wasn't there – unless someone wanted something from me (like when my other brother moved last month and expected me to help him).
I'm one of those people that ruminates on things, and the more something like that simmers, I feel worse…and then I think of those people with that negativity attached to it. So, I'm going to tell people NO. I won't let myself get upset or hurt placing myself in situations where I know that will be the outcome. I won't give others the power to take away my happiness and make me feel lesser of a person, like I only have a relationship with them on their terms when they want to have a relationship with me.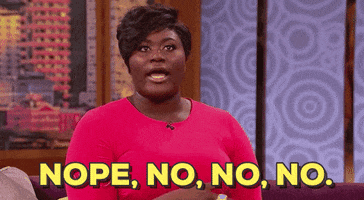 The man came home the morning following the Dallas police shooting and delivered unwelcome news: they are on mandatory overtime until further notice. His PD also received threats last week following the Dallas shooting. In these turbulent times in the growing mega-city we live in, it worries me. Despite knowing he wears rifle-grade plating in his vet, I am on edge and nervous. He is on high alert all the time now and has no real reprieve from the stress of work because he's there every day.
Midweek he came home and announced that this mandatory staffing also means any new leave requests will not be approved and that already approved and scheduled vacations are being cancelled. Since the guys on his shift were being dicks and took advantage of their new supervisor and put themselves on the schedule for vacation without filling out the paperwork (let alone getting it approved), all of which Richard DID do, and instead of creating an issue over the two people who legitimately had approval for leave, we decided to be considerate and work around everyone else's planned vacations and pushed ours back until the beginning of August instead of going in June. We can kiss that goodbye. So, I am also really hating being a considerate person right now.
Now I just want to be a little hermit and live on pizza and good breakfast tacos. And keep the man with me and Baby in our little hermit house.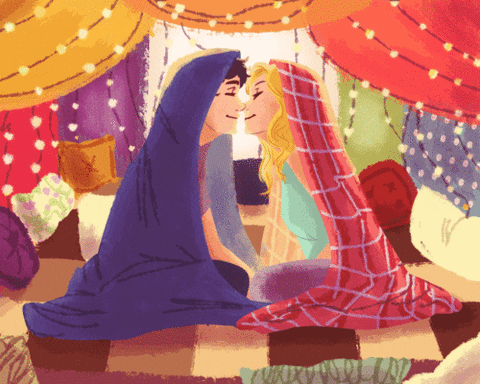 ~ Last Week  on G1000W ~
I was kind of bummed this week and just hid in the blanket fort with Baby.
Sunday
 Monday
Tuesday
Wednesday
Thursday
Friday
~ This Week on G1000W ~
Monday

Cover Characteristic ~ Eggs
Review + Giveaway ~ The SockKids Say NO to Bullying

Tuesday

Top Ten Tuesday ~ Books Set Outside the U.S.
First Chapter First Paragraph ~A Love that Never Tires
Review ~ The Neverland Wars

Wednesday
Thursday
 

Friday

Feature Follow Friday ~ Two Fave Book to Movie Adaptions
~ New Arrivals to Land of 1000 Wonders ~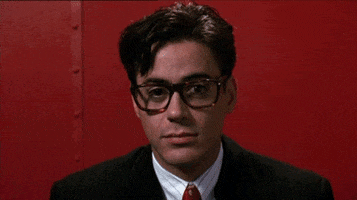 I was good this week. I didn't get anything.
~ Around Town in the Spotlight ~
OK! I got back on the horse…or was it just that there were plenty of discussion posts floating around?
 ~ Open Giveaways ~