The Sunday Post is a weekly meme hosted by Kimba @ Caffeinated Book Reviewer. It's a chance to share news, a post to recap the past week on your blog, showcase books and things received, and share news about what is coming up on the blog for the week ahead. To get in on the Sunday funday, see the rules here: Sunday Post Meme.
---
Remember, there are free audiobooks all summer long! Sign up for the text alerts to remember to grab them each week!
I feel like I am falling behind on everything! Each Sunday and Monday I am working on cranking out the posts for that week. I used to have 30-40 posts stockpiled. I now have none! What happened? We need a mini Blog Ahead challenge in July!
I also haven't been reading as much as I planned, thanks in large part to my Netflix binging and trying to get ahead.
 

~ Last Week  on G1000W ~
Sunday
 Monday
Tuesday
Wednesday
Thursday
Friday
~ This Week on G1000W ~
Monday

Cover Characteristic ~ Feathers

Tuesday

Top Ten Tuesday ~ Underdogs
First Chapter First Paragraph ~ The Money Tree

Wednesday

WWW Wednesday
Review + Giveaway ~ Caught Bread Handed

Thursday

Famous Last Words #9
Thoughts on Thursday ~ Lack of Creativity

 

Friday

Feature Follow Friday ~ Color Cover Favorites
~ New Arrivals to Land of 1000 Wonders ~
Nothing.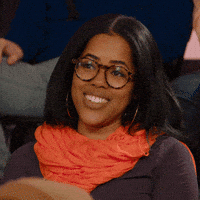 ~ Around Town in the Spotlight ~
 ~ Open Giveaways ~
Emoji Adventures: The Horse Party | Raising Sleeping Stones | Caught Bread Handed