The Sunday Post is a weekly meme hosted by Kimba @ Caffeinated Book Reviewer. It's a chance to share news, a post to recap the past week on your blog, showcase books and things received, and share news about what is coming up on the blog for the week ahead. To get in on the Sunday funday, see the rules here: Sunday Post Meme.
---
Remember, there are free audiobooks all summer long! Sign up for the text alerts to remember to grab them each week!
This week was my first week out of school. I'm still not used to it. I spent the majority of the week doing two things: playing my games on my phone (which is only a recent occurrence) and working on some blog posts. I've never been one to keep with a game on my phone. After a while I stop playing and then eventually delete it, so this is an interesting development. I didn't get hardly any reading done. Whoops!
This week Baby actually caught a bunny. It was one of the bigger ones that hang around the house. She cornered it between the old doghouse and the fence. I think it was trying to find the hole to get out of the yard and just didn't find it fast enough. I've seen them run right past their holes to run to one of the corners of the yard to exit. The man has joked that Baby wouldn't know what to do with one if she ever caught it, and he was right. She grabbed it, dropped it, and then just looked at it. I was mad and sad. It only had a little nick on it's front leg that was bleeding, but died from the internal injuries from when Baby bit down. I buried it. That night and the next day Baby was so mad at me. She didn't want to be anywhere near me and even refused to eat her food and her treat from the man the next morning.
Then I had my best friend's son for the day. He screamed all the way home. I turned around about halfway and he was out of his carseat straps. I exited the highway, pulled over, turned off the car and marched back there and got in his face. He's old enough to know he's supposed to wear them, and he takes them off when he's mad. His mother had talked with him just before we parted. I made him get his straps back on and tightened them up. After that I didn't have any problems with him getting in his seat or putting on his straps.
We played quietly for a few hours and Baby loved playing nanny dog. She is really good with him. Then we went to the bookstore. He was very good, and wanted to push the little buggy. He didn't touch the millions of toys they had (why does the bookstore have a toys section?!) and when he'd get a book to look at, he'd put it back on the shelf. Then we went for lunch. He stayed on his side of the booth and ate and talked and watched all the people coming and going. If he spilled his juice, he reached for a napkin and cleaned it up. Afterwards, we went to Cabela's and walked around looking at all of the animal exhibits. Whenever we'd pass the really big moose or any of the bears, The Turkey would yank on my hand to pick him up because he was scared.
 

~ Last Week  on G1000W ~
~ This Week on G1000W ~
Monday

Cover Characteristic ~ Arrows
Review ~ It's In His Smile
Summertime Challenge ~ Books to Read at the Beach

Tuesday

Top Ten Tuesday ~
First Chapter First Paragraph ~ It's In His Smile
Summertime Challenge ~ Favorite Things About Summer

Wednesday

WWW Wednesday
Review ~ Four Chambers
Summertime Challenge ~ Capture Your Summer Mood in a Photo

Thursday

Famous Last Words #6
Thoughts on Thursday ~ TBD
Summertime Challenge ~ Summer School Reading List Books I Loved

 

Friday

Feature Follow Friday ~ Websites I Love to Lurk
Summertime Challenge ~ Summer Movies I'm Excited About
~ New Arrivals to Land of 1000 Wonders ~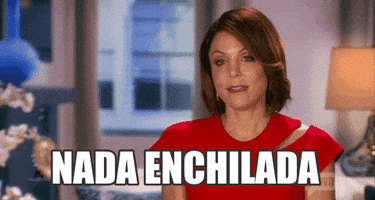 ~ Around Town in the Spotlight ~
 ~ Open Giveaways ~