Feature & Follow is a blog hop hosted by 
Parajunkee
 and 
Alison Can Read
. The goal of Feature & Follow is to meet new bloggers, make friends, and gain readers.
Hooking Blurbs
If I wasn't hooked, I wouldn't have bought any of the books I own. Here are just ten of them.
The Wishing Spell 
Alex and Conner Bailey's world is about to change, in this fast-paced adventure that uniquely combines our modern day world with the enchanting realm of classic fairy tales. "The Land of Stories" tells the tale of twins Alex and Conner. Through the mysterious powers of a cherished book of stories, they leave their world behind and find themselves in a foreign land full of wonder and magic where they come face-to-face with the fairy tale characters they grew up reading about. But after a series of encounters with witches, wolves, goblins, and trolls alike, getting back home is going to be harder than they thought.
Night Road 
For a mother, life comes down to a series of choices.
To hold on…
To let go..
To forget…
To forgive…
Which road will you take?
For eighteen years, Jude Farraday has put her children's needs above her own, and it shows–her twins, Mia and Zach, are bright and happy teenagers. When Lexi Baill moves into their small, close knit community, no one is more welcoming than Jude. Lexi, a former foster child with a dark past, quickly becomes Mia's best friend. Then Zach falls in love with Lexi and the three become inseparable.
Jude does everything to keep her kids safe and on track for college. It has always been easy–until senior year of high school. Suddenly she is at a loss. Nothing feels safe anymore; every time her kids leave the house, she worries about them.
On a hot summer's night her worst fears come true. One decision will change the course of their lives. In the blink of an eye, the Farraday family will be torn apart and Lexi will lose everything. In the years that follow, each must face the consequences of that single night and find a way to forget…or the courage to forgive.
NIGHT ROAD is vivid, emotionally complex novel that raises profound questions about motherhood, identity, love, and forgiveness. It is a luminous, heartbreaking novel that captures both the exquisite pain of loss and the stunning power of hope. This is Kristin Hannah at her very best, telling an unforgettable story about the longing for family, the resilience of the human heart, and the courage it takes to forgive the people we love.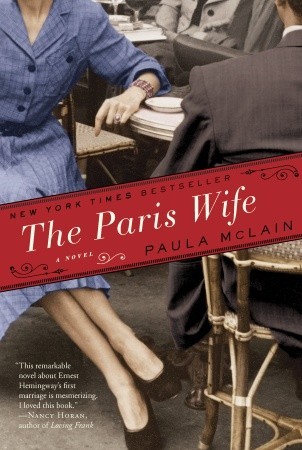 The Paris Wife
A deeply evocative story of ambition and betrayal, The Paris Wifecaptures a remarkable period of time and a love affair between two unforgettable people: Ernest Hemingway and his wife Hadley.
Chicago, 1920: Hadley Richardson is a quiet twenty-eight-year-old who has all but given up on love and happiness—until she meets Ernest Hemingway and her life changes forever. Following a whirlwind courtship and wedding, the pair set sail for Paris, where they become the golden couple in a lively and volatile group—the fabled "Lost Generation"—that includes Gertrude Stein, Ezra Pound, and F. Scott and Zelda Fitzgerald.
Though deeply in love, the Hemingways are ill-prepared for the hard-drinking and fast-living life of Jazz Age Paris, which hardly values traditional notions of family and monogamy. Surrounded by beautiful women and competing egos, Ernest struggles to find the voice that will earn him a place in history, pouring all the richness and intensity of his life with Hadley and their circle of friends into the novel that will become The Sun Also Rises. Hadley, meanwhile, strives to hold on to her sense of self as the demands of life with Ernest grow costly and her roles as wife, friend, and muse become more challenging. Despite their extraordinary bond, they eventually find themselves facing the ultimate crisis of their marriage—a deception that will lead to the unraveling of everything they've fought so hard for.
A heartbreaking portrayal of love and torn loyalty, The Paris Wifeis all the more poignant because we know that, in the end, Hemingway wrote that he would rather have died than fallen in love with anyone but Hadley.
Wild Bells to the Wild Sky
Lily Christian was just an enchantingly innocent child of paradise when she fell in love with the sun-bronzed captain who came to take her home to England. But shamed by the resplendent ladies of the court, she bitterly despaired of ever being loved in return.
As the years passed, and fortune's cruelty forced her into a life of adventure, the girl once forgotten became a ravishing beauty who tormented Valentine Whitelaw's heart. And as the royal treachery that had destroyed her family now threatened her, he became her champion.
Drawn together into perilous adventure and intrigue, they crossed the world, won glorious renown in the service of the Queen… and found their love's destiny past the ends of desire.
BOMB
In December of 1938, a chemist in a German laboratory made a shocking discovery: When placed next to radioactive material, a Uranium atom split in two. That simple discovery launched a scientific race that spanned 3 continents. In Great Britain and the United States, Soviet spies worked their way into the scientific community; in Norway, a commando force slipped behind enemy lines to attack German heavy-water manufacturing; and deep in the desert, one brilliant group of scientists was hidden away at a remote site at Los Alamos. This is the story of the plotting, the risk-taking, the deceit, and genius that created the world's most formidable weapon. This is the story of the atomic bomb.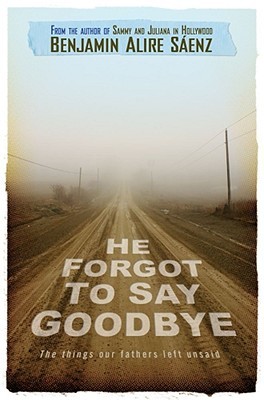 He Forgot to Say Goodbye
Ramiro Lopez and Jake Upthegrove don't appear to have much in common. Ram lives in the Mexican-American working-class barrio of El Paso called "Dizzy Land." His brother is sinking into a world of drugs, wreaking havoc in their household. Jake is a rich West Side white boy who has developed a problem managing his anger. An only child, he is a misfit in his mother's shallow and materialistic world. But Ram and Jake do have one thing in common: They are lost boys who have never met their fathers. This sad fact has left both of them undeniably scarred and obsessed with the men who abandoned them. As Jake and Ram overcome their suspicions of each other, they begin to move away from their loner existences and realize that they are capable of reaching out beyond their wounds and the neighborhoods that they grew up in. Their friendship becomes a healing in a world of hurt.
The Memory of Love
After recovering from grave wounds suffered in the Great War, Bogey Lambert, a young cowboy from Colorado, makes his way to 1920s Paris, where he encounters the beautiful painter, Chrysis Jungbluth. Precocious, passionate, talented, the free-spirited Chrysis rebels against a society and an art world in which men have all the privilege and women none. By day, a serious student at the prestigious l'Ecole des Beaux-Arts, at night Chrysis loses herself to the sensual pleasures of the Montparnasse nightlife, where all seems permissible. There, she and the American cowboy will live the love of a lifetime."
A Rose for the Crown
In A Rose for the Crown, we meet one of history's alleged villains through the eyes of a captivating new heroine — the woman who was the mother of his illegitimate children, a woman who loved him for who he really was, no matter what the cost to herself.As Kate Haute moves from her peasant roots to the luxurious palaces of England, her path is inextricably intertwined with that of Richard, Duke of Gloucester, later King Richard III. Although they could never marry, their young passion grows into a love that sustains them through war, personal tragedy, and the dangerous heights of political triumph.
Anne Easter Smith's impeccable research provides the backbone of an engrossing and vibrant debut from a major new historical novelist.
On Lone Star Trail
If there's one thing Gillian Hodge never wants to see again, it's a man on a motorcycle. Her last encounter with one left her right hand crushed, ending her promising career as a concert pianist. But as she heads to Rainbow's End Resort, a sudden thunderstorm causes a motorcycle to crash in front of her.
When TJ Benjamin's wife died, he lost more than his best friend; he lost his faith. He's spent the past year wandering the country on a motorcycle, trying not to think about his future. When he finds himself stranded with a busted bike and a reluctant rescuer, he has to wonder about God's sense of humor.
Can this woman without a future and this man running from his past find romance in the present? Or are they too tied to the way life used to be?
Lessons in Loving
Wanted: Governess. Properly qualified in English, to instruct male pupil in rural location.
Sydney, 1902. Desperate for a job, Kate Courtney travels to the faraway New England Ranges to interview for a governess position. She is greeted by wealthy landowner, ruggedly handsome Tom Fortescue, and is shocked to find that her new charge isn't a small boy—but the grown man.
It was Tom's mother's dying wish that he find a refined, elegant, English bride to marry. But a country man with country manners can never win a lady fair. Tom needs Kate to smooth away his rough edges, make him desirable to the English rose he wants to marry.
But the more time Kate and Tom spend together, the closer they become, and Tom has to decide between the dreams of his childhood, and the reality that is right in front of him.
What are the books that have caught your eye?