The Sunday Post is a weekly meme hosted by Kimba @ Caffeinated Book Reviewer. It's a chance to share news, a post to recap the past week on your blog, showcase books and things received, and share news about what is coming up on the blog for the week ahead. To get in on the Sunday funday, see the rules here: Sunday Post Meme.
---
The week started out mixed. Jury duty was alright, besides the busybody woman next to me who kept telling me what I could and couldn't do while all 200+ of us were still seated outside the courtroom and getting checked in. We were waiting forever; I could have gotten 3 or 4 chapters read! The judge was super cool, and I could tell she was definitely a religious person because she kept saying "blessed." Due to being a teacher – and this week being STAAR testing in Texas – I was excused.
Since I was in the area and I had to get it done by the end of March anyway, I ran over to the tax office to get my vehicle registration completed because for whatever reason it would not let me do so online. And I was told that I had to get my vehicle inspected again, even though I just got it done at the very end of November, when it was due! I was pretty pissed and got in an argument with the clerk. I followed the law, and have to redo and repay for a service that IS truly valid? If I had NOT had my inspection done before November was over and been pulled over by an officer, I would have received a fine for an invalid registration – and in some counties my car would've been impounded! I was freaking pissed. I was more pissed when I went back to my dealership where I have everything done on my car, and they pretended they knew nothing of this law when they completed my inspection in November, and had to repay for an inspection I didn't need. Then drive back to the tax office to find out the new "inspection fee" as part of my registration renewal is the remainder of the price for the inspection that the state now collects, and my inspection fee would only have been $7 (supposedly) if I had done it in-county. I walked out having paid three times for one thing. I was pretty freaking pissed.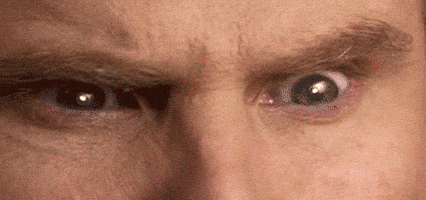 My students presented their projects this week. Some did very well, and some did not so very great. You can definitely tell who put in the effort and who horsed around all project long. Grades will be all over the place this semester.
Yesterday the new couch was delivered, and this time for real the man and I are going to the River Walk. TODAY. 🙂
 

~ Last Week  on G1000W ~
Sunday
 Monday
Tuesday
Wednesday
Thursday
Friday
~ This Week on G1000W ~
Monday

Cover Characteristic ~ ?
Review ~ Lumberjanes Vol. I

Tuesday

Top Ten Tuesday ~ Bookish People to Stalk
First Chapter First Paragraph ~ A Buss from Lafayette
Blast ~ AFTER

Wednesday
Thursday

Thoughts on Thursday ~ ? TBR

Friday

Feature Follow Friday ~ Seven Word Memoir Descriptions
~ New Arrivals to Land of 1000 Wonders ~
Despite my self-imposed rule of anti-hype, after seeing Rebel of the sands on EVERYONE'S Top Ten Tuesday posts this past week, and again in another post (I think a review), I could not not buy it. So I did. 🙂
She's more gunpowder than girl—and the fate of the desert lies in her hands.
Mortals rule the desert nation of Miraji, but mystical beasts still roam the wild and barren wastes, and rumor has it that somewhere, djinni still practice their magic. But there's nothing mystical or magical about Dustwalk, the dead-end town that Amani can't wait to escape from.
Destined to wind up "wed or dead," Amani's counting on her sharpshooting skills to get her out of Dustwalk. When she meets Jin, a mysterious and devastatingly handsome foreigner, in a shooting contest, she figures he's the perfect escape route. But in all her years spent dreaming of leaving home, she never imagined she'd gallop away on a mythical horse, fleeing the murderous Sultan's army, with a fugitive who's wanted for treason. And she'd never have predicted she'd fall in love with him…or that he'd help her unlock the powerful truth of who she really is.
~ Around Town in the Spotlight ~
 ~ Open Giveaways ~