Top Ten Tuesday is an original weekly meme feature created at The Broke and the Bookish. We'd love to share our lists with other bookish folks and would LOVE to see your top ten lists. For the list of past topics and future schedule, click here.
---
Have I Mentioned These Books I Really Love?
Wild Bells to the Wild Sky
Yes, this is a romance. However, the storytelling overshadows everything else. There are two intricate storylines that overlap. The first and most obvious is the actual storyline that follows Lily. It is so damn interesting to see the path she has taken in life.
But the second one is so much more in-depth and mind blowing. It all started with a story her mother and stepfather (for lack of a better term) always told when they were stuck on an island. Turns out, it wasn't just a story! It was a story about real people in real life and she holds the key to it all.
This is a book that I read (and re-read and re-read and re-read) from my mother. I actually stole it, too, and now have it on my bookcase. It is falling apart due to the number of times I have read it and thumbed back through looking for specific passages.
Land of a Hundred Wonders 
This is the book that inspired the name of this blog. Gibby McGraw was such a worthwhile character to create in a place that seemed almost magical and unreal.
In all honesty, sometimes I feel NQR like Gibby, but in the vein of I don't fit in socially. I am like the black thumb of social gatherings and groups, so it is better left for me to wonder. Hence, I am the Girl of 1000 Wonders.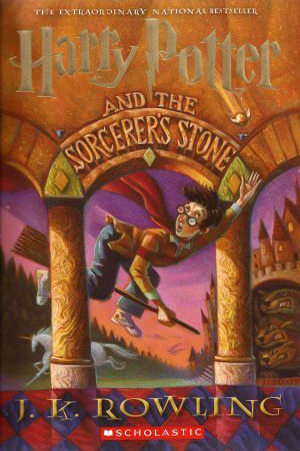 Harry Potter 
This will always be a timeless series to me. Even though I grew up as the books were published, I stalwartly refused to read them, which I've talked about on the blog before.
However, the story of Lily and Snape and the overwhelming love that abounds in this book from all aspects and winds up back to Harry is so intricately delicate that it killed little pieces of hearts all around the world when the latter books were published. It is not a story of redemption, it is a story of love.
Hyperbole and a Half 
Allie Brosh is hysterical. Outrageously so. She also wrote the vignettes based on her situations and thoughts in life. She suffered heavily from depression, and there are aspects of that in her book. Her work originally came from her blog for the most part, and it has been a few years since there has been any activity, although I have seen around that there will be a second book coming out relatively soon. I think she is purposefully not sharing on her blog what will be in the second book – that was a big complaint with the first one.