The Sunday Post is a weekly meme hosted by Kimba @ Caffeinated Book Reviewer. It's a chance to share news, a post to recap the past week on your blog, showcase books and things received, and share news about what is coming up on the blog for the week ahead. To get in on the Sunday funday, see the rules here: Sunday Post Meme.
---
ZOMG! Y'all! The man's dad is coming to Texas in a little over a month! Like, this has never happened since he's lived in Texas. Guess he has to meet this girl who's  always at his son's house that he talks about all the time. Y'know, the one with the Baby. 🙂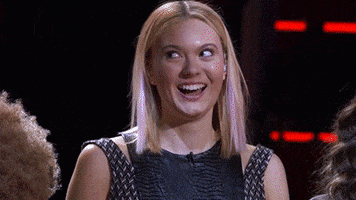 In other news, I submitted the yearbook proofs yesterday. It's done. Now all we have to do is sell the remaining 210 copies. I also go to the dentist this week to get two cavities taken care of.  I think that's pretty damn good since I went to the dentist once when I was four years old and I am now almost thirty. Right? However, I'm still terrified. And in two weeks I have lovely jury duty. Joy.
The beautiful week of spring break is over already? How did this happen? I went to sleep on Saturday and woke up on Wednesday. I swear we got gypped! *sigh*
I was also down for basically the entire week. The night of the 11th I was working away visiting and commenting on blogs, going through my emails, etc. and my computer SHUT OFF. Four times in two hours. It takes about 20 minutes to fully boot and be functional. I was frustrated but decided to stop spinning my wheels. I went Saturday morning first thing and purchased a new laptop and had the data and files transferred. I didn't get the computers back until Monday night! Then, I couldn't find the internet password for the man's house. He can never remember it, and had it written down and in a drawer. Of course, it was gone. I scrounged around everywhere he puts papers, looking for it, to no avail. So much for getting all these reviews written and working on my personal blog! Grrr.
And then I finally found a way around the problem, after saving all of my bookmarks on my old laptop – that shut off in the process of me doing two things. TWO things! Piece of horse pucky.
Even though the man was off Tuesday and Wednesday, he was sleeping 80% of the time I was awake (all week). Wednesday started out a good day and we went to look at couches – and I got to choose! It's kind of nice buying furniture and not having to pay for it. 🙂
Today is shift change, so we are both excited about that. It means I can see his face on the weekends and we can go do couple things. Like today – after he sleeps – we're going to the Riverwalk in San Antonio.
This slideshow requires JavaScript.
 

~ Last Week  on G1000W ~
Sunday
 Monday
Tuesday
Wednesday
Thursday
Friday
~ This Week on G1000W ~
Monday

Cover Characteristic ~ Kissing
Review ~ Night of the Purple Moon
Blast ~ Splintered

Tuesday

Top Ten Tuesday ~ Have I Mentioned?
Blast + Giveaway ~ Urban Boys

Wednesday
Thursday

Thoughts on Thursday ~ The Most Annoying Trope

Friday
~ New Arrivals to Land of 1000 Wonders ~
I was kind to myself and did not imbibe in book buying. We should all be proud!
~ Around Town in the Spotlight ~
Sorry, folks! I was out of commission most of the week with the internet issues. Look for all these great posts next week!
 ~ Open Giveaways ~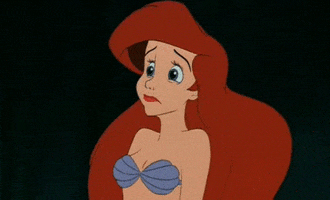 Sorry. Check back soon!