Reviews Change Just Like People Do 
It's 2016, which means I have been blogging for an incredible three years! It's hard to imagine it has already been this long, and yet in the next breath I realize just how much has happened in these last three years. My first year of blogging was a hot mess of trying to figure out everything. I still wasn't very good at it by the end of the year, and a lot has changed over these three years, most notably how I structure my reviews.
Review Format #1
My very first month I wrote a pair of reviews: Harry Potter and the Sorcerer's Stone and Geist. You can tell how bland my review format was then. Long, detailed reviews. This is why there were not many reviews my first year; I was too consumed with writing "the perfect review" and ended up agonizing for hours over writing a review.
In my first version of reviews I didn't include any information about the author or how to socialize with them on the interwebs. That was something I learned and implemented later.
These two reviews had a word count of 722 and 1,588, respectively.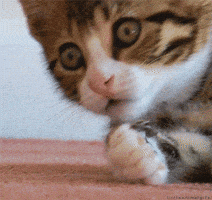 One of my reviews in those first few months that I was most proud of was Gabe's Plan, which weighs in at 1,814 words!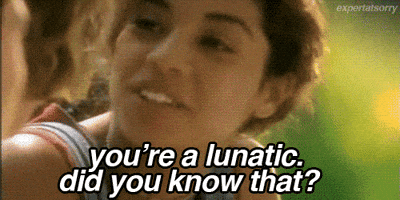 Review Format #2
My second review format came to life in November 2013. At this point I had been blogging for nine months, returned from a hiatus, and was ready to do this thing!
This is when I learned to direct readers to the author, so I began including a bio, photo, and all the social media links at the bottom of points. I also included a synopsis from Goodreads, clearly differentiated and labeled my synopsis and my review.
The review opening also changed drastically. I created a very structured background of the book that was the top of the post. I have kept a majority of this structure to this day in my review format.
This particular review was written by two authors, and even with a bio feature with both authors and the new book background info, this review clocked in at only 974 words!
After nearly a year in, I was learning more and more about blogging, reviews and etiquette, and the content of my reviews started cutting down. However, I maintained this format for a long time.
Review Format #3
I made a slight change in 2014 to include book purchase links. I also stopped labeling the synopsis and instead let the synopsis naturally follow the book information and buy links.
After a full year blogging, with all of these changes to the format of the review, this review contained only 677 words! The content and depth of review is steadily decreasing.
Review Format #4
My fourth format of reviews came about in June 2015. School was out and I was ready to try some new and refreshing things. I started chunking my reviews and giving them sub-headings: The Skinny, The Players, First Impressions, and Second Thoughts.
I thought this was a very creative way to break apart my review and make it more appealing to readers. Often we don't quite agree with the way a synopsis is written, so I wanted my own chance to re-write and summarize the book, as well as lay out the main characters. I struggled with the First Impressions section for every review. I didn't quite know what to put in this section, and it often fell flat. I wanted to keep it, though, to cutely pair it with my Second Thoughts section that contained my actual review.
This new break up left the above review, A Time for Everything, at 1,655 words. This was not the goal I wanted, which was ultimately to have a more concise review. I still felt I was struggling with this new format, and I was bulking and chunking it up instead of slimming it down. I took out the sections First Impressions and Second Thoughts and replaced them with a My Thoughts section, but that still wasn't enough. So I went out on the hunt again for a better review format.
Review Format #5
Then, in November 2015 I discovered what I thought would work. I wanted to keep the break down of the review, but it needed to work for me without excess verbiage.
I changed how I actually reviewed the book. Paragraphs? Gone!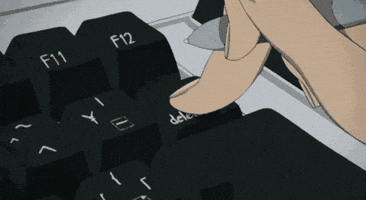 WHAT? Sacrilige! Or so I thought.
From the young age of first grade, I have been taught to write in sentences. Since second grade, it's been ingrained in me to write in paragraphs. In middle school all the way through college, I devotedly reviewed, edited and revised my writing.
Instilled in me was this very detailed way of writing, and I carried it over into my reviews. It was a mind-blowing epiphany that I don't have to write reviews like that!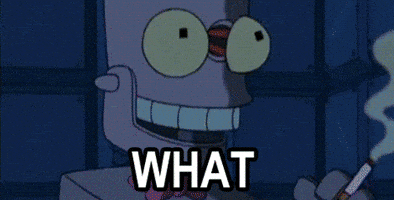 Why? Why do I want to complicate things more? Why do I want to be so wordy? Forget that! My new format, that I am very pleased with, still has subheadings, but the titles have changed to work for me: The Skinny, The Players, The Quote(s), The Highs and Lows, The Take-Away, and Recommendation. I have all of the components I need, and everything has a place.
I turned The Highs and Lows into my review. It has the things I saw in all regards: pacing, writing style, character development, character interaction, plot development, setting, etc. It's a quick snapshot overview of the book and allows me to really break it down! Here is where I took a big leap by including things I saw as fantastic and things that rubbed me wrong. I am always terrified of negativity in my reviews, so I try to keep things balanced and I realized this allows me to be more honest in how I review books. It also lets me cut down on those lengthy, wordy reviews. I love it!
My new and improved review format now looks like…
Here are a few reviews with the new review format:
Adult Fiction:
Children's Books:
Middle Grades:
What do you guys think of the new review?