The Sunday Post is a weekly meme hosted by Kimba @ Caffeinated Book Reviewer. It's a chance to share news, a post to recap the past week on your blog, showcase books and things received, and share news about what is coming up on the blog for the week ahead. To get in on the Sunday funday, see the rules here: Sunday Post Meme.
---
Well, the fleas are back. And this time we have two houses and yards to treat. Joy! This time I know exactly what to do and I decked out our yards and homes with diatomaceous earth and we started Baby on a Dawn/apple cider vinegar bath regimen. However, this was Richard's first bath with Baby. I warned him that she is a jumper. It was a rough start, but after a while he got her to calm down. He is planning on taking her on a "spa" date at Petsmart. I am not supporting a bunch of free-loading fleas!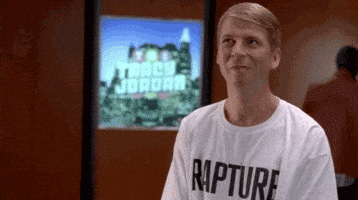 Yesterday was our area's UIL competition. I had 6th graders competing in Oral Reading and Maps, Charts and Graphs. I am so proud of them! They did great!
On the other end of the spectrum, I am dragging ass with reading. I know I'm still in a slump, but I also am busy all day and am exhausted when I get home. I feel like I have made only 1% progress for COYER and my NetGalley challenge…and then I was notified I have been auto-approved for another publisher. I have got to get this under control!
Where do you guys find any little time to read during your day? I need to use every spare moment I have during the week so I can enjoy my weekends because Richard is now off on weekends for the next month. 🙂
 

~ Last Week  on G1000W ~
Sunday
Tuesday
Wednesday
Thursday
Friday
~ This Week on G1000W ~
Monday

Cover Characteristic ~ Pianos
Blast + Giveaway ~ How to Marry Your Wife

Tuesday
Wednesday
Thursday
~ New Arrivals to Land of 1000 Wonders ~
I was good this week. I didn't get anything!
~ Around Town in the Spotlight ~
 ~ Open Giveaways ~
 Broken Things to Mend | In Time for You | Level Up