The Sunday Post is a weekly meme hosted by Kimba @ Caffeinated Book Reviewer. It's a chance to share news, a post to recap the past week on your blog, showcase books and things received, and share news about what is coming up on the blog for the week ahead. To get in on the Sunday funday, see the rules here: Sunday Post Meme.
---
This week passed in a blur. Between so many UIL practices to get them in before competition, yearbook staff meeting, and tutorials with all my little friends who were absent the first week back, it has been a whirlwind. At least I have 5934839 pieces of candy to eat during the storm. Why do parents think their kids' teachers want boatloads of candy? … I always gave my teachers things like tea towels, candles, etc.
The photo to the right is very deceptive. It exhibits a glazy-eyed me with very little sleep but very happy to be toasty thanks to the man's Christmas present.
This week I had 21654167981 chores to do, so Stitch and I were doing the same thing! I might have only showered twice…I can't really remember.
Since I am actually living back in my house during the week, and not simply sleeping in my bed, I have started the slow and horrible process of sanitizing and sterilizing every surface and item in my kitchen. It would be *SO* much easier with a dishwasher. Since I was there, I also cleaned the inside of my refrigerator. It's so sparkly. In the meantime, it's microwavable dinners for me until the cabinets can be cleaned and all the cookware can be cleaned and put away.
And Baby might have fleas. Again. I found two yesterday. 😦
Things are underway on the Lucy front and I am praying each day that the man gets a response from his shark peeps. SOON.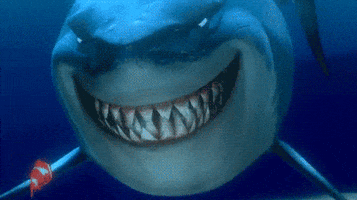 ~ Last Week  on G1000W ~
For the last several weeks, I've been checking for the following week's topic for Feature Follow Friday, and there is nothing there. I don't have the time to wait for it to post and craft a post on Friday mornings, so I think this one and I may be parting ways. It's kind of sad. I think this was the first meme I started participating in.
~ This Week on G1000W ~
Let's just say life's a hot mess right now, alright? I feel like Alice in Wonderland when she was tiny, running around on the top of a long, sixteen-seater dinner table trying to keep all the overflowing portions on gigantic plates. Things have been slim on the reading and preparing front.
Tuesday

Top Ten Tuesday ~ Recent Adds

Wednesday

WWW Wednesday
Review + Giveaway ~ Feast of Fates

Thursday

Blast + Giveaway ~ Dream of Me
~ New Arrivals to Land of 1000 Wonders ~
Thanks to Kim @ kimberlyfaye reads for Best Worst Mistake that I won as part of her Advent Calendar giveaway! My pre-order of Mermaid Moon also came in the mail. The rest are e-books I snagged this week.
~ Around Town in the Spotlight ~
 ~ Open Giveaways ~
 On Thin Icing | Read This Round Up #64 | Broken Things to Mend | In Time for You | Level Up