A while back I talked in a Sunday Post about Jeff Anderson.
I attended a workshop at my district's education service center. All I knew about the workshop was that it was about STAAR writing and by Jeff Anderson. Hell if I knew who Jeff Anderson was.
We arrived. My partner and I, and our counterparts in the grade above me, attended this workshop. We sat at a table together front and center. Almost the entire day, Jeff Anderson stood around or near our table. It was great!
I had no clue Jeff Anderson was an author. Until he busted out his newly published book, ZACH DELACRUZ: Me and My Big Mouth (story of my life, man!) and started reading the first chapter right before lunch.
Standing in front of me reading this hilarious book was this man, and when I looked up at the screen, there was the cover of the book. With Jeff Anderson's name on it!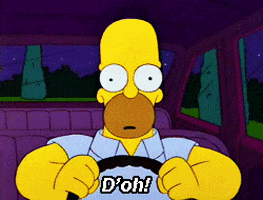 Let me tell you, the man is a writer. He writes for writing teachers, and he writes for kids. It all goes together for me as a teacher. He routinely does professional development around the country, and I am so thankful I had the opportunity (um, requirement by my principal) to attend one of his workshops. It has changed me and my vision for my life.
Jeff Anderson writes for teachers, and was very gracious to the groups of teachers who brought their previously purchased Jeff Anderson books for him to sign. I was surprised! I bought his new book, and he signed it for me!
I have never felt more alive than I did in Jeff Anderson's "classroom." I felt reinvigorated for life. Even though he was teaching K-12 teachers strategies to use in the classroom with our students who struggle with writing, particularly in craft and revision, he opened my eyes as a writer. All of the same reasons the kids don't like to go back and revise their writing are the same reasons I struggle and find it so difficult to do myself, which is why we never do it!
Amazing things happened in Jeff's classroom. Sitting through his workshop, I realized several things. First, as mentioned above, why I don't revisit and revise my work.
This got me to thinking about why I stopped writing in the first place. Quite simply? I had no one to authentically share my writing with. Sure, I had a friend who would read anything I shoved under her nose, but she couldn't help me. She would just tell me it was good. This is the same reason people need a workout buddy – someone to share and support you in the endeavor. I had no writing buddy…
Which lead me to the next idea: I know who could be my writing buddy! She's taking a new direction in her life, and she even approached me previously with a query in regards to writing about teaching. She's the one! She's my writing buddy!
Through Jeff's workshop and sentence manipulation, I also discovered that I like to buck traditional conventions for the sake of craft. I'm at this point in my life where my attitudes follows that sentiment of bucking conventions and being different.
Now all the puzzle pieces have fallen into place. I know why I hate to revisit my work, I know why I stopped, and I have a writing buddy. All that's left to do is, well, write! My final resolution.
I'm not going to put off writing, I'm not going to ignore it, I'm not going to get caught up for hours agonizing over one paragraph. No excuses. I am going! Will you come with me?
Dare to be brave. Dare to write.
Look for me during NaNoWriMo!  🙂
---

Follow Jeff Anderson, the Write Guy! 
Website| Facebook | Twitter | Goodreads
Zack Delacruz is unnoticed at his middle school—and that's just the way he likes it. But a school assembly, a typhoon of spit, and an uncharacteristic moment of bravery are all it takes to change everything. Suddenly Zack is in charge of the class fundraiser. Worse, his partner is the school's biggest bully! If they don't sell all the chocolate bars, there will be no dance for the sixth grade.  Zack never wanted to be a hero, but with his classmates' hopes on the line, can he save the day?