I think I am forever indebted to the holiest of holy book sources, NetGalley. It is like Ka from Jungle Book gets ahold of me and hypnotizes me with those eyes of his, and I am magnetically pulled to get more books.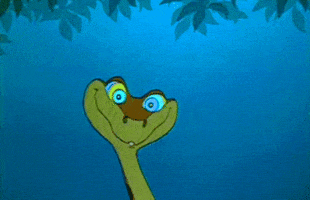 Last year I made a dent of 20 books from my NetGalley list, but most of those were books I received for tours last year, so I wasn't really making a dent in my existing mountain.
This year for COYER (winter 2015-spring 2016) I decided I really wanted to hit my NetGalley downloads hard and make an impact. I am serious about focusing on this challenge this year because I fear my Kindle will one day say: I'm sorry. You cannot read and review responsibly. Your reading privileges have been revoked.
And that won't be good for anybody, most of all me. So I really want to focus on making a nice chunk in my requested books and also in my review ratio. Right now it's kind of embarrassing, but I want to work my way up to that 80% mark.
Hosted by Falling for Ya! Here's the  Sign Up.
---
The Challenge:  
Read any book(s) requested from NetGalley or Edelweiss.
---
 My Goal: 50 books 
The Untamed Earl
Doing It Over
Caught Bread Handed
It's In His Smile
Heart Like Mine
Parallel Roads