Favorite Literary Friendships
We read about characters on an almost daily basis. We read some phenomenal books each year. A couple months ago I talked about the trend of book boyfriends (y'all, I still don't quite get it, Jamie Fraser all the way) and then I saw Nicole's post about some of her favorite friendships in books.
I started thinking about how I don't think about the friendships I read in books. I mean, yes, while I'm reading an idea will pop into my mind, but most times after I finish a book I don't dwell or analyze the friendships between characters.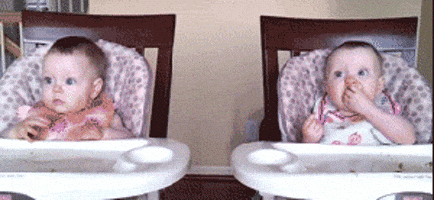 Why? Why is that not an important thing for me to focus on? Friendships are important. Being a middle school teacher, I see horrible examples of "friendship" every day, and I have had to have conversations with students about what friendship should and shouldn't look like. This is one of the most popular themes in middle grades books because middle grades students need these examples, but they show up in all genres for all age groups. We like having friends.
Nicole's post got me to thinking. A lot of thinking, way back to all the books I can remember. It was a bit of a strain, but I tried to remember as many of the all-stars of friendships I've read about over my 20ish years.
Laura Ingalls Wilder and Nellie Oleson – Little House series 
Laura and Nellie started out as enemies and end up as friends along the way. Their shenanigans and competitive spirit were the foundation of their friendship.
Elizabeth and Jessica Wakefield – Sweet Valley High series 
Even though Elizabeth and Jessica are twin sisters, they also share more than just their biological bond. They were also good friends and were an example to me of what siblings' friendships could be.
Jacky and Jamie – Bloody Jack series 
Jamie comes from a well-to-do British family and Jacky is nothing other than a guttersnipe orphan who turns into the most notorious pirate that thwarts the British Navy. Even after the shocking discovery of Jacky's true identity, Jamie never wavers from her side. They may be separated by an ocean, but he would follow her to the ends of the earth and it was because they started as wonderful friends.
Harry, Ron and Hermione – Harry Potter series
I don't think I really need to explain this. However, I was very angry at Ron for the longest time when he acted like an ass. Hermione also got into my bad graces but she always quickly redeemed herself, and even Harry himself pissed me off on more than three occasions. At the end of the wand, though, the three still remain steadfast friends who support and care for one another.
Huck Finn and Tom Sawyer 
Huck and Tom have a unique friendship. Tom is a romantic at heart, but Huck is a realist. He is scrappy and a survivor. Despite Tom's foolhardy plans that always wind them up in trouble, Huck is his friend through thick and thin.
Pudge, the Colonel and Alaska – Looking for Alaska
These three have an incredible bond formed at boarding school, and it is Pudge and the Colonel's dedication to Alaska that leads them chasing down the ghosts of her past. I would definitely want a friend like Pudge.
Amy and Ty – Heartland series 
Through all the things  that Amy and Ty celebrate and suffer through, they are friends through and through. No matter where their relationship takes them, at the end of the day they are still there for one another.
Greg and Rowley – Diary of a Wimpy Kid series
Greg isn't always the best of friends. He gets jealous, but he learns his lessons. Rowley is the best of childhood friends and Greg comes around to understanding the importance of his friendship.
What are some of your favorite friendships?
What are some bad examples of friendship?