October News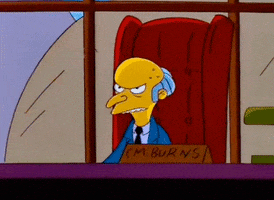 This month has been rough, and all of it is because of work. I am in a constant state of exhaustion and the Laws of the Universe stand against me. I cannot get caught up in anything, let alone get ahead. (Except for my Blog Ahead Challenge. More on that below!)
I have also been out of town every weekend all month, about an hour away from home. I'm actually in my old end-of-college-days stomping grounds. Baby has loved the change and her new boyfriend…who feeds her ice cream! How can I ever beat that?? 🙂
Oh, and I also gained a part-time house guest. My friend from waaaaaay out of town is staying with me a few days each week because she got a job nearby!
October Reviews
I'm not going to lie. October sucked all around for me. I had very little time or energy to do any reading after all the hullabaloo at school each week. I got more read while I was away on the weekends than I did during the weeks for the whole month!
October Reads
I do not feel accomplished whatsoever. I felt like I should have read so much more.
Noteworthy Posts
Y'all.
October was my best month EVER in terms of traffic. I thought I had hit gold when December and January were competitive, but they have nothing on this past month. I am astonished because I feel like October was just a mush of nothingness. Thank you for visiting!
Does anyone else ever feel like that? I don't feel like I got much of anything accomplished in the noteworthy posts category, but here's what I had:
My queries on How You Archive Reviews was a pretty big hit. It feels like it's been so long I've already forgotten.
My other big post of the month was my segue and recognition of the changing seasons. Y'all, I hate the cold. And the cold really hates my body. My left knee gets stuck, like a hinge, in the cold. My back might as well be a frozen solid iceberg. Even my front door freezes shut, thanks to an original 1932 locking mechanism! But I've started coming around, and I had an under-appreciated post about fall and all of your favorite fall things. If you're so inclined to share your love of pumpkin spice lattes and scarves and boots and cool weather and whatnot, check out the Favorite Fall Fascinations.
Challenges Updates
I am making progress quite a bit with so many of my challenges, but there is one I really want to complete by the end of the year and I really want to work on my NetGalley challenge.
Goodreads —  118/52 books
NetGalley —  17/50 books Still 17. I'm working on the 18th! I need to get myself together on this one.
Shelf Love — 71/40 books 
TBR Pile — 77/50 books 
Story Sprites – Round 2 — 3/20 squares I went looking for this one a month after it started, so I didn't get a good jump start on it. I think this one is going to be challenging just to accomplish one path! 
Alphabet Soup  — I have found which book I'm going to read for N. Now I just need to work on Q. Suggestions welcome! 
Book Blog Discussion Challenge — 24/24 posts I finished my year-long discussion challenge two months early! … Now what?
November Reads
October was a horrible reading month for me. I hope November proves better in that department. Here's what I roughly have planned to read this month: