Top Ten Tuesday is an original weekly meme feature created at The Broke and the Bookish. We'd love to share our lists with other bookish folks and would LOVE to see your top ten lists. For the list of past topics and future schedule, click here.
~~~~~~~~~~~~~~~~~~~~~~~~~~~~~~~~~~~~~~~~~~~~~~~~~~~~~~~~~~~~~~~~~~~
Ten Books To Read If You Like Childhood Adventures
Hobart Hucklebuck
Things are not as they should be in Pennywhistle. Enchanted toasters are not toasting, enchanted sprinklers are not sprinkling and Hobart Hucklebuck's origami messenger birds are suddenly attacking him. Someone seems to be draining the power from all of the enchanted items in the village. But who could it be and why have they implicated Hobart's grandfather? The trio's investigation into the mysterious happenings on Druid Lane gets them into hot water more than once and ultimately brings them dangerously close to disaster not only for themselves, but the entire village of Pennywhistle. Hobart Hucklebuck and his friends must find a way to save – or rescue – his grandfather.
The Land of Stories
I have only read the first book in the series, but I own the next two and plan to read them soon. The Land of Stories tells tells the tale of twins Alex and Conner. Through the mysterious powers of a cherished book of stories, they leave their world behind and find themselves in a foreign land full of wonder and magic where they come face-to-face with the fairy tale characters they grew up reading about.  The classic and beloved fairy tales we grew up with are speckled with interesting quirks and some very interesting twists.
Book 1 – The Wishing Spell
Book 2 – The Enchantress Returns
Book 3 – A Grimm Warning
Book 4 – Beyond the Kingdoms
Kibble Talk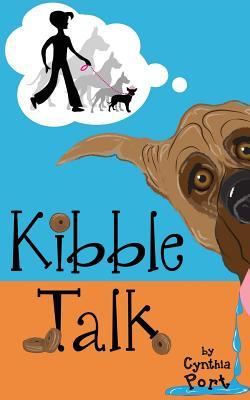 Every once in a while there's a book that resounds with you long after you've turned the last page. Kibble Talk was a story that was very eye opening for me as a reader, as a child and as a pet owner. It made me think of things in a different light, especially my pet. Tawny discovers she can communicate with her Great Dane, Dinky. Dinky explains to Tawny that his fondest wish is to be a tiny lap dog and Tawny promises to help him become one. From helicopters to the five o'clock news, Tawny soon finds out what it means to make a promise to a friend. Along the way, her parents can't help but question her sanity and her best friend Jenny turns into her worst enemy. Kibble Talk is a heartwarming and funny story. I laughed aloud many times. 🙂
Frankie Dupont
I have read the first two books in the series and I adore them both. Frankie is not your typical boy, but he is determined to hunt down his leads and solve the mysteries. As the series goes along, he starts picking up others into his entourage and I liked seeing him grow in positive ways with these other characters.
Book 1 – Frankie Dupont and the Mystery of Enderby Manor
Book 2 – Frankie Dupont and the Lemon Festival Fiasco
Book 3 – Frankie Dupont and the Science Fair Sabatoge
Book 4 – Frankie Dupont and the High Seas Hiest
Maisy and the Missing Mice
Maisy is a lot like Frankie Dupont, except she operates alone. Soley alone. And she takes payment in cherry lollipops. Unfortunately for Maisy, she is hot on the trail but her nosing around in this business starts to become a dangerous path for Maisy. Like Frankie, she's not giving up. She has to outsmart the thief and find the school's missing mice.
Book 1 – Maisy and the Missing Mice
Book 2 – Maisy and the Money Marauder
Super Cowboy Rides
Such a sweet, fun boy! Six-year-old Tommy Johnson is Super Cowboy and Super Story-teller.Want to build a box to capture wild cats that roam the farm? How about tips on catching a greased pig at the fair, or teaching a stubborn lamb to avoid being trampled by angry milk cows? From the first paragraph, when Tommy explains why a boy needs a dog for a pet instead of a cat, he never ceases to turn a situation into a humorous one. His days at home are all fun and games, until his brothers leave him in the lurch for something, but then he goes to school. And everything changes for Tommy in Super Cowboy Rides.
Deadly Delicious 
Josephine wants to be a regular girl, but her lineage brings fine dining and Creole soul food…laced with voodoo. There is a secret ingredient, of course, which is why it is Deadly Delicious. Josephine comes from a long line of conjure witches with spellbinding culinary skills. Despite her reputation for ruin when it comes to cooking and magic, Josephine discovers she's the most wanted witch. She decides to delve into a little conjure, nothing major, just the usual recipes for undying friendship and revenge. Everything's going good until the people of Paris start turning into zombies with a strange fondness for cake.
Prince Iggy
All Iggy Rose wants is for the kids at the Naysayer Academy to like him. Instead, he gets teased and taunted. Every day, he eats alone in the cafeteria and gets beaten up after school on the playground. But when a cruel prank leads to Iggy's escape from the academy, a wild, unimaginable adventure begins. Why is King Naysayer offering a hefty reward for Iggy's capture? When Iggy joins forces with an eclectic cast of characters, he discovers the answer. But before he can escape from the kingdom of Naysayer, Iggy must first reclaim what is rightfully his.
In the second book, Iggy sets off with the Rose Kingdom subjects, meets the deceitful Rose Star and must enter the Tower of Decisions and come out on the other side to be ruler of the Rose Kingdom.
Book 1 – Prince Iggy and the Kingdom of Naysayer
Book 2 – Prince Iggy and the Tower of Decisions
Broken Branch Falls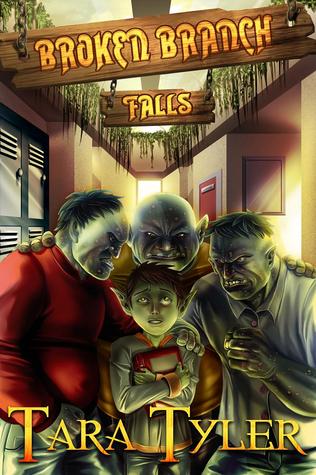 Doing homework for bully ogres and getting laughed at as the butt of pixie pranks, Gabe is tired of his goblin life. When he and his friends step out of their nerdy stereotype and pull a prank of their own on the dragons at the first football game, it literally backfires, bringing a High Council vote to dismantle not only Gingko High, but the whole town, too!
The Book of Ages–hidden handbook of the High Council, filled with knowledge and power–may be Gabe's only hope. With the help of friends old and new, can Gabe complete his quest to find the Book in time to save Broken Branch Falls? Or will he remain an outcast forever?
Relics of Mysticus
I have read all three in the Relics of Mysticus series and I LOVED the books. Another sibling duo, Evan and Claire, find adventure and trouble in a magical land. The overarching story that they discover is woven within the three books in an incredible way, and the writing is wonderful. The author did an incredible job with the world building and it the first book is based loosely on Norse mythology. The journey continues in the second book with Native American culture and the final book is based on Arthurian legend.
Book 1 – The Serpent's Ring
Books 2 – The Trickster's Totem
Book 3 – The Dragon's Egg