This is a weekly meme hosted hosted by Sam @ Taking On A World of Words. To join in answer the following three questions and hop over to Sam's and leave your link.
---
What are you currently reading?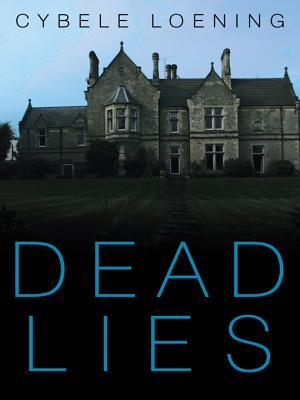 While I'm waiting on Bread of the Dead to come in, I decided to get a jump on the next book on my review list, Dead Lies. This will be reviewed at the end of October.
Former NYPD cop Anna Valentine just landed her first homicide case?the grisly double murder of a wealthy young couple. But it couldn't have come at a worse time. Recovering from recent personal tragedies, the young police officer just moved with her traumatized child to the suburbs where she hoped to pursue a quiet life and heal. To complicate matters, although she's sworn off men until she and her son are happy and whole again, Anna feels the pull of attraction to the handsome twin brother of one of the victims, a man who has yet to be crossed off the suspect list. Teaming up with lead detective Jerry Kreeger, a 57 year-old veteran cop who's lonely, broke, and close to burn out, Anna chases a crafty killer and ultimately exposes a family's shocking secrets that will rock a town.
---
 What did you just finish reading?
I finished reading three books, one for middle grades and two for children. They were so cute and such good books with fantastic stories – morals and lessons – to teach young readers. I was blown away by the depth of Miss Priss and the amount of respect young ten-year-old Priss has in Miss Priss On and Off the Court. Magelica's story is also very intersting and she learns a lot in her journeys in Magelica's Voyage and The Rescue.
---
 What do you think you'll read next?
I am waiting on my copy of this cozy mystery to come in! Bread of the Dead releases at the end of the month.
The Day of the Dead is approaching in Santa Fe, New Mexico, and cook Rita Lafitte is busy decorating sugar skulls, taste-testing pan de muerto (bread of the dead), and refashioning her post-divorce life. She loves her job at Tres Amigas Cafe and feels like she's found a good home for herself and her teenage daughter…until her kindly landlord is found dead next door, seemingly from suicide.Although Rita discovers evidence of murder, the police aren't convinced, especially one of the lead detectives who's also Rita's ex-husband. To uncover the truth behind her friend's death, Rita teams up with her octogenarian boss Flori, the town's most celebrated snoop. Soon, their investigation encompasses other crimes, including break-ins and the murder of their number-one suspect. Rita won't feel safe until the killer is caught. But when she unearths a long-buried secret, will she become the next victim?
---
 How about you? What are you reading this week?
Leave a comment with your answers! Share the link to your WWW Wednesday post OR leave your answers in the comments if you don't have a blog. Happy Reading! 🙂