Top Ten Tuesday is an original weekly meme feature created at The Broke and the Bookish. We'd love to share our lists with other bookish folks and would LOVE to see your top ten lists. For the list of past topics and future schedule, click here.
~~~~~~~~~~~~~~~~~~~~~~~~~~~~~~~~~~~~~~~~~~~~~~~~~~~~~~~~~~~~~~~~~~~
On My Adolescent Literature 101 Syllabus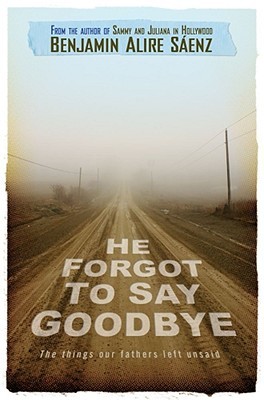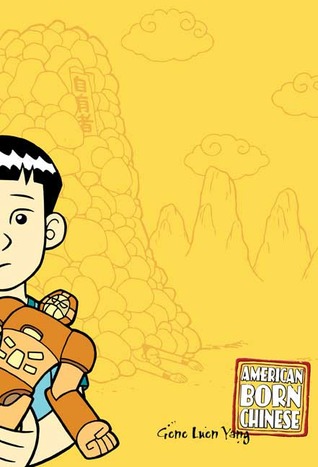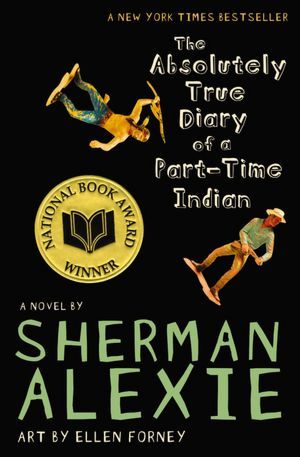 Looking for Alaska by John Green 
*I am always leery of mentioning this book because of the backlash I discovered about it when I read it. Frankly, in my book, this is his best work. I recommend this book to anyone who has experienced the loss of a loved one to the blackness that is suicide. I read this book in my adolescent literature course six months before one of my own relatives took his life, and I found Pudge's dedication to Alaska something I needed to read and re-read in the months following this family tragedy.
Before. Miles "Pudge" Halter's whole existence has been one big nonevent, and his obsession with famous last words has only made him crave the "Great Perhaps" (François Rabelais, poet) even more. He heads off to the sometimes crazy, possibly unstable, and anything-but-boring world of Culver Creek Boarding School, and his life becomes the opposite of safe. Because down the hall is Alaska Young. The gorgeous, clever, funny, sexy, self-destructive, screwed-up, and utterly fascinating Alaska Young, who is an event unto herself. She pulls Pudge into her world, launches him into the Great Perhaps, and steals his heart.
After. Nothing is ever the same.
He Forgot to Say Goodbye by Benjamin Alire Sáenz
Ramiro Lopez and Jake Upthegrove don't appear to have much in common. Ram lives in the Mexican-American working-class barrio of El Paso called "Dizzy Land." His brother is sinking into a world of drugs, wreaking havoc in their household. Jake is a rich West Side white boy who has developed a problem managing his anger. An only child, he is a misfit in his mother's shallow and materialistic world. But Ram and Jake do have one thing in common: They are lost boys who have never met their fathers. This sad fact has left both of them undeniably scarred and obsessed with the men who abandoned them. As Jake and Ram overcome their suspicions of each other, they begin to move away from their loner existences and realize that they are capable of reaching out beyond their wounds and the neighborhoods that they grew up in. Their friendship becomes a healing in a world of hurt.
American Born Chinese by Gene Luen Yang
All Jin Wang wants is to fit in. When his family moves to a new neighborhood, he suddenly finds that he's the only Chinese American student at his school. Jocks and bullies pick on him constantly, and he has hardly any friends. Then, to make matters worse, he falls in love with an all-American girl…
Born to rule over all the monkeys in the world, the story of the Monkey King is one of the oldest and greatest Chinese fables. Adored by his subjects, master of the arts of kung-fu, he is the most powerful monkey on earth. But the Monkey King doesn't want to be a monkey. He wants to be hailed as a god…
Chin-Kee is the ultimate negative Chinese stereotype, and he's ruining his cousin Danny's life. Danny's a popular kid at school, but every year Chin-Kee comes to visit, and every year Danny has to transfer to a new school to escape the shame. This year, though, things quickly go from bad to worse…
These three apparently unrelated tales come together with an unexpected twist
The Absolutely True Diary of a Part-Time Indian by Sherman Alexie
Junior is a budding cartoonist growing up on the Spokane Indian Reservation. Determined to take his future into his own hands, Junior leaves his troubled school on the rez to attend an all-white farm town high school where the only other Indian is the school mascot.
Heartbreaking, funny, and beautifully written, The Absolutely True Diary of a Part-Time Indian, which is based on the author's own experiences, coupled with poignant drawings by Ellen Forney that reflect the character's art, chronicles the contemporary adolescence of one Native American boy as he attempts to break away from the life he was destined to live.
With a forward by Markus Zusak, interviews with Sherman Alexie and Ellen Forney, and four-color interior art throughout, this edition is perfect for fans and collectors alike.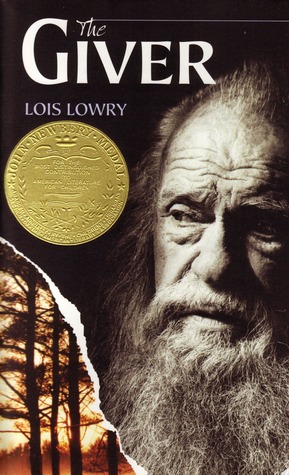 Luna by Julie Anne Peters
Regan's brother Liam can't stand the person he is during the day. Like the moon from whom Liam has chosen his female namesake, his true self, Luna, only reveals herself at night. In the secrecy of his basement bedroom Liam transforms himself into the beautiful girl he longs to be, with help from his sister's clothes and makeup. Now, everything is about to change-Luna is preparing to emerge from her cocoon. But are Liam's family and friends ready to welcome Luna into their lives? Compelling and provocative, this is an unforgettable novel about a transgender teen's struggle for self-identity and acceptance.
Monster by Walter Dean Myers
This book tells the story of Steve Harmon, a teenage boy in juvenile detention and on trial. Presented as a screenplay of Steve's own imagination, and peppered with journal entries, the book shows how one single decision can change our whole lives.
Fade In: Interior: Early Morning In Cell Block D, Manhattan Detention Center.
Steve (Voice-Over)
Sometimes I feel like I have walked into the middle of a movie. Maybe I can make my own movie. The film will be the story of my life. No, not my life, but of this experience. I'll call it what the lady prosecutor called me … Monster.
The Chocolate War by Robert Cormier
Stunned by his mother's recent death and appalled by the way his father sleepwalks through life, Jerry Renault, a New England high school student, ponders the poster in his locker-Do I dare disturb the universe?
Part of his universe is Archie Costello, leader of a secret school societ-the Virgils-and master of intimidation.  Archie himself is intimidated by a cool, ambitious teacher into having the Virgils spearhead the annual fund-raising event-a chocolate sale.  When Jerry refuses to be bullied into selling chocolates, he becomes a hero, but his defiance is a threat to Archie, the Virgils, and the school.  In the inevitable showdown, Archie's skill at intimidation turns Jerry from hero to outcast, to victim, leaving him alone and terribly vulnerable.
The Giver by Lois Lowry
Jonas's world is perfect. Everything is under control. There is no war or fear or pain. There are no choices. Every person is assigned a role in the Community. When Jonas turns twelve, he is singled out to receive special training from The Giver. The Giver alone holds the memories of the true pain and pleasure of life. Now, it is time for Jonas to receive the truth. There is no turning back.