This is a weekly meme originally hosted by MizB @ Should Be Reading, but is now hosted by Sam @ Taking On A World of Words. To join in answer the following three questions and hop over to Sam's and leave your link.
---
What are you currently reading? 
OK. I just finished several books back to back and have a four-day training with an hour drive each way, so I'm not getting much reading done right now. I haven't started this book, but it's the book currently open on my Kindle that I'm going to read when I have any spare moments this week.
I'm going to give Striking Out a try. I'm not sure what to expect from this one. We'll see!
---
 What did you just finish reading?
I finally finished The Banished Craft. It seemed to drag in the middle and then picked back up toward the end. I love the library on the cover, but Cor is not supposed to be there…hence the running and looking worriedly over her shoulder.
I didn't particularly care for the synopsis after reading the book. It doesn't even begin to cover what the book is about. There is so much more, it's like a macrocosm of Cor and Atesh's worlds. I was also intrigued that the author incorporated so many contemporary social issues into the storylines. I talk about those in my review, but I'm sure I've missed a few things. Look for my review mid-August.
I also quickly finished Angela Carling's new book, The Secret Keeper. I didn't realize at first that this is the beginning of a new series.
Winter was an interesting character, as was her dealing with the mysterious Secret Keeper.
Look for this review in late August.
Aaand I finished Ella, the Slayer early yesterday morning before the training.  I will admit that I once again was seduced by cover love. I'm starting to think it is like an affliction, or addiction, and I cannot kick it. Is that something to complain about? 🙂
It will also admit this book did have an element that is listed under my "banned" section for my review policy, but this was a self-selected book and I found the zombie part was very tame until the last bit toward the end. It made me squeamish and grossed me out, but not to the degree it could have.
Did I mention this is my last review book for August? I am already on to September! Whoot whoot!
---
 What do you think you'll read next?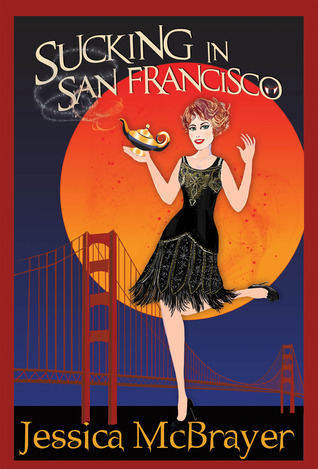 Y'all! I will say I am impressed with myself. My next two reads are for September reviews! I am hoping to keep ahead like this. I picked out Sucking in San Francisco because it looked like a fun read and I need something a little light after such heavy reading this past month.
---
 How about you? What are you reading this week?
Leave a comment with your answers! Share the link to your WWW Wednesday post OR leave your answers in the comments if you don't have a blog. Happy Reading! 🙂