Top Ten Tuesday is an original weekly meme feature created at The Broke and the Bookish. We'd love to share our lists with other bookish folks and would LOVE to see your top ten lists. For the list of past topics and future schedule, click here.
~~~~~~~~~~~~~~~~~~~~~~~~~~~~~~~~~~~~~~~~~~~~~~~~~~~~~~~~~~~~~~~~~~~
Top Ten Books & Characters to Celebrate Diversity
I love this topic! I'm looking forward to seeing others' selections to give me some more diverse books to read.
The Almond Tree
I think this may be one of *the* most diverse books I've ever read. The Almond Tree is divided into four parts, starting in 1955 and ending in 2009. Ichmad Hamid has grown up in his formative years in poverty in Israel, but through help from a few combined with his mathematical and scientific gifts, he is able to overcome Israel and go to America to persue his dream, to fulfill a promise to his father.
The hatred between the Israelites and Palenstinians, the Jews and Arabs, is overwhelming. It is the common thread and core of the entire novel. Ichmad has good friends who can see past this, for the person he is, and one saves him from ruin, but at a cost.
Leon's Story 
I remember that as a young boy I used to look in the mirror and I would curse my color, my blackness. But in those days they didn't call you "black." They didnt say "minority." They called us "colored" or "nigger."
This is another of *the* most diverse books I've ever read. I read this short memoir with my intervention students this past school year.
Leon Tillage grew up the son of a sharecropper in a small town in North Carolina. Told in vignettes, this is his story about walking four miles to the school for black children, and watching a school bus full of white children go past. It's about his being forced to sit in the balcony at the movie theater, hiding all night when the Klansmen came riding, and worse. Much worse.
Love Amid the Ashes
Love Amid the Ashes was a struggle for me to read. It is heavily based in the Bible.
The story revolves around Job, his family, and his religion. It follows the Book of Job from the Bible quite well – a prosperous, Godly, family man who loses his wealth, children, and his own health through some disastrous events.
Job's story is intertwined with that of his Ischmaelite princess wife, Sitis, and Dinah, daughter of Jacob. There is a huge religious divide within their marriage that creates a ripple effect outward to all the other characters.
He Forgot to Say Goodbye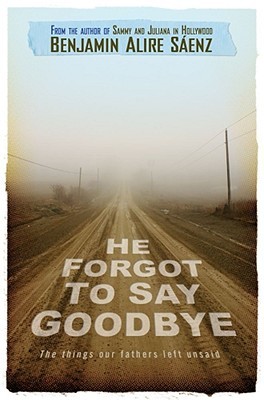 I read He Forgot to Say Goodbye in my college adolescent literature class, and I'm so glad I did.
Ramiro Lopez and Jake Upthegrove don't appear to have much in common. Ram lives in the Mexican-American working-class barrio of El Paso called "Dizzy Land." His brother is sinking into a world of drugs, wreaking havoc in their household. Jake is a rich West Side white boy who has developed a problem managing his anger. An only child, he is a misfit in his mother's shallow and materialistic world. But Ram and Jake do have one thing in common: They are lost boys who have never met their fathers. This sad fact has left both of them undeniably scarred and obsessed with the men who abandoned them. As Jake and Ram overcome their suspicions of each other, they begin to move away from their loner existences and realize that they are capable of reaching out beyond their wounds and the neighborhoods that they grew up in. Their friendship becomes a healing in a world of hurt.
One Thousand White Women: The Journals of May Dodd
One Thousand White Women is a story told through the journals of May Dodd, which are discovered years later by a relative doing extensive family history research. May Dodd is a blight on the family tree that they tried so diligently to erase…but nothing can erase the tale that May Dodd shares about the Cheyenne.
The story follows May Dodd and a colorful assembly of pioneer women who, under the auspices of the U.S. government, travel to the western prairies in 1875 to intermarry among the Cheyenne Indians. The covert and controversial "Brides for Indians" program, launched by the administration of Ulysses S. Grant, is intended to help assimilate the Indians into the white man's world.
The Burgess Boys 
The Burgess Boys is one of those books that reaches beyond the scope of just the two brothers – and their often left-out sister. The brothers are exact opposites in every way possible, except that the younger brother, Bob, idolizes his older brother, Jim, along with all of their hometown. Bob feels a sense of responsibility for their dysfunctional sister Susan, whereas Jim would rather wash his hands of it all. Until Susan desperately needs their help when her son Zach is accused of a highly offensive and racist act that blows up the national media.
Jim and his wife live the high life in New York, which is a stark contrast to the life Susan leads with her sullen son. Bob floats around trying to be parts of all of their lives.
The story is interchanged with those Zach has been accused of defiling, so they get some representation throughout the book.
The Warrior & The Flower 
The Warrior & The Flower was such an intriguing read! At first I didn't think I was going to like it at all because – well, because it was diverse!
Yi, a retired soldier, has lost everything he loves — his wife, his daughter, and his home. He seeks refuge from his heartache by plunging into a secret mission for the World Emperor. The assignment takes him to the doorstep of a brothel, where he witnesses the madam beating a young girl. Drawn by the child's striking resemblance to his lost daughter, Yi rushes to her defense and negotiates for her purchase — after all, how hard can it be to care for one little girl? But between the child's inquisitive nature and the dangerous secret she carries, he gets more than he bargained for.
The First Fight 
The First Fight has an assortment of characters that have a wide range of backgrounds, skills and perceptions. The school is structured like Hogwarts, with four separate schools: clerks, mages, warriors and thieves! The students range from every socioeconomic background, and being royalty or upper class has no bearing or meaning on placement within the school.
For some of the characters, the School for Adventurers is an adjustment from their home lives. There are some who struggle with the assignments, some who struggle with the work, and some who struggle with one another.
This Heart of Mine 
When I was thinking about diverse books that I've read, I wasn't sure whether to include This Heart of Mine or not. I ran back over the plot in my mind, and knew I had to include it. The main character's name is Phoenix, and she is very aptly named. She is the girl "from the wrong side of the tracks" as a teen, but the all-star pretty boy quarterback falls for her. Of course his family doesn't approve and rags on Phoenix at every (uninvited) opportunity. Riley starts dating someone of "his own kind." Cliche, right? Wrong.
That day that seals Phoenix's fate. That day that lands her on trial. That day she goes to prison – pregnant – because of.
Now she's back in town after her release. The "at-risk" youth who was tried for murder doesn't want to inconvenience or make anyone uncomfortable, but she literally has nothing…except all of the junk her mother hoards.
Broken Branch Falls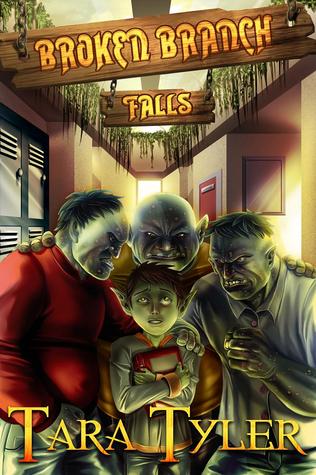 Broken Branch Falls is not only a cute and fun read, but it has a layer of stereotypes and conservative conventions underlaying the storyline. The First Law states that species need to remain pure…
Gabe just can't let the idea go of the town being split up. The last person he wants to talk to is his mother, but he finally does, and it ends up sending him on a journey with a mission all over the land, where Gabe meets a friend from each must sector – and each species! They must collect some particular items along the way, to aid in obtaining the book from which the High Council uses to set and follow the laws. Once they have the book, Gabe discovers a chilling reason why the species shouldn't fraternize – one that the High Council had been hiding for centuries….as well as the truth about the destruction of the human race.
HONORABLE MENTIONS:
Yefon: The Red Necklace | Sulan | Scrapbook of My Revolution