The Art of Commenting
It has come to my attention (thank you inner self) that I…well…how do I say this nicely? Hmm. OK. I'm just gonna come out and say it.
I suck at commenting.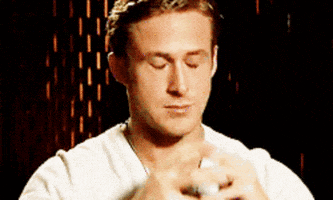 I really, really do. I had this great discussion post about blog tours and three stars that garnered some wonderful comments..and at the time of writing this post I still have not responded to a single comment. And I'm not ignoring you on Twitter, I'm really not…I. Just. Suck. I'm sorry.
It got me to thinking about the art of commenting and responding to others on our blogs and on the various social media platforms we use. I don't know what is wrong with me. And by the time I get around to thinking, "Ya know, I need to respond to…OHMYGOD! Twenty-three new comments!?!" at that point I'm overwhelmed…and hyperventilating a bit. My next thought after that is, "It's been two weeks. Will they even remember?"
Guys, if there was a class in Comment and Response Suck a Tude, I'd get an A…minus. I know. It's bad.
That's why I need y'all's help. How do you all do it? What is your commenting method? 
I have a (more than) full-time job. I'm a public school teacher, and I thank stars that most of you understand the inner struggles and time consumption of being one. (Thank you!) I don't have a family, at least not in the traditional sense of the word, so I don't have sticky-fingered minions running around amuck terrorizing the dog and romantic, practical, social and financial conversations to have with my SO. My weekends are typically my own. I have a very boring relaxed real life.
And yet I am sucking so hardcore at this when many of you do have families and spouses and hectic and wonderful lives. I know some of y'all out there who have completely full and busy lives, and I'm just like, "How do you even?" Super Woman Awards to you all! (Will you settle for stickers? Teacher, remember? :))
How do I not have time for something that's so important? So what's my problem? How come I can't get it together?
Where do you find the time to "do it all"?
What is your comment-back method?
How much time do you spend responding to comments?