This is a weekly meme originally hosted by MizB @ Should Be Reading, but is now hosted by Sam @ Taking On A World of Words. To join in answer the following three questions and hop over to Sam's and leave your link.
---
What are you currently reading? 
I'm reading Hush, the first book in the Lakeview series by Stacey Campbell. The storyline follows Blakely Henry in her journey of self-discovery at Lakeview Academy. The books in the series are: Hush, Whisper, Silence, and Scream.
From the exclusive rolling lawns of Canada's most prestigious boarding school to the University of Saint Andrews' hallowed grounds, Blakely's quiet, unassuming life is turned upside down. Is she really who she thinks she is?
---
 What did you just finish reading?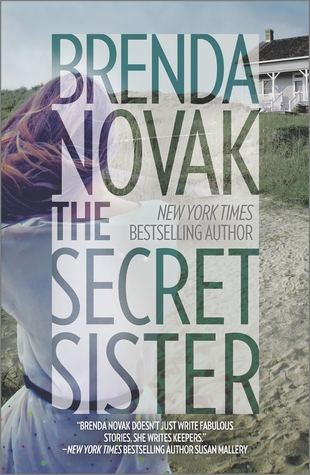 This book was incredibly interesting in terms of the relationships between Maisey and her brother Keith, and both of their individual and collective relationships with their haughty mother, Josephine.
The Secret Sister was inspired by a Dateline episode, and Brenda Novak took the idea and wrote her own story from it. Maisey has come home to heal and to help her extremely troubled brother, but her world gets turned even further upside down when she refuses to stay at the family house.
Family Magic by Patti Larsen is a book I finished in one sitting during a few hours that seemed to fly by.
Her mom's a witch. Her dad's a demon. And she just wants to be ordinary.
Sydlynn Hayle's life couldn't be more complicated. Trying to please her coven, starting over in a new town, and fending off a bully cheerleader who hates her are just the beginning of her troubles. What to do when delicious football hero Brad Peters–boyfriend of her cheer nemesis–shows interest? If only the darkly yummy witch, Quaid Moromond, didn't make it so difficult for her to focus on fitting in with the normal kids. Add to that her crazy grandmother's constant escapes driving her family to the brink and Syd's between a rock and a coven site. Forced to take on power she doesn't want to protect a coven who blames her for everything, only she can save her family's magic. If her family's distrust doesn't destroy her first.
---
 What do you think you'll read next?
I will be finishing up reading the rest of The Lakeview series as Blakely's journey continues at Lakeview Academy.
---
 How about you? What are you reading this week?
Leave a comment with your answers! Share the link to your WWW Wednesday post OR leave your answers in the comments if you don't have a blog. Happy Reading! 🙂