Top Ten Tuesday is an original weekly meme feature created at The Broke and the Bookish. We'd love to share our lists with other bookish folks and would LOVE to see your top ten lists. For the list of past topics and future schedule, click here.
~~~~~~~~~~~~~~~~~~~~~~~~~~~~~~~~~~~~~~~~~~~~~~~~~~~~~~~~~~~~~~~~~~~
Top Ten Books That Have Come Into My Possession (Recently)
I don't go out of my way to buy books right now…actually, in the last year or so. I bought two for my birthday in February and that's been about it. Most of the books that come into my possession nowadays come from tour organizers, NetGalley or the Amazon Best Sellers Top 100 Free books for Kindle.
Let Them Eat Shrimp
I thought the title funny, in the play on the famous phrase, "Let them eat cake!" That's really the only reason I snagged this one from the Amazon list. Then, after reading a bit about it, I thought I'd like it. I mean, I don't like shrimp at all, but it doesn't mean I won't read about them. 🙂
The true price of shrimp farming and other coastal development has gone largely unheralded in the U.S. media. A longtime journalist, Warne now captures the insatiability of these industries and the magic of the mangroves. His vivid account will make every reader pause before ordering the shrimp.
The Lakeview Series 
I received The Lakeview series (1, 2, 2.5 and 3 in order above) for review. The tour will run the beginning of August. The storyline follows Blakely Henry in her journey of self-discovery at Lakeview Academy.
From the exclusive rolling lawns of Canada's most prestigious boarding school to the University of Saint Andrews' hallowed grounds, Blakely's quiet, unassuming life is turned upside down. Is she really who she thinks she is?
Undaunted Love
 Ramona Flightner is one of those authors in a very select group. The ones you just can't tell "no." 🙂
I have loved everything she's sent my way, and I am always glad when I see an email from her in my inbox.
This is the third book in the Banished Saga series. It follows three characters in their search for fulfilling lives – and the injustice, loss, betrayal, loyalty and love they find along the way.
The Secret Keeper
This is the newest work of Angela Carling, whom I adore. She is another in that select group I just can't tell "no." 🙂
When Seventeen year old Winter Merrill was compelled to make a bargain with the mysterious Secret Keeper, she knew there were rules. The most important one, the next time you have a secret, you will not be able to tell it….even if you try.
What she didn't know is that her next secret if not told, would destroy her life and the life of Liam, the only boy she ever loved. Can Winter find a way out of the dark bargain that binds her tongue or will her deal with the Secret Keeper bring devastating consequences unimaginable even to her?
The Secret Sister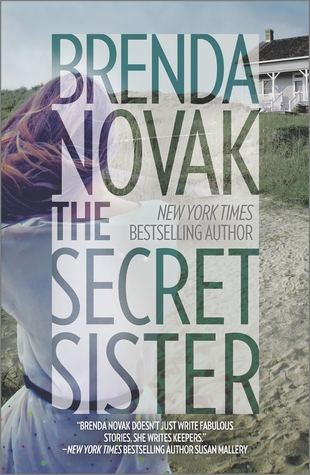 A lot of secrets going on in my possession, I know. 😉
After reading This Heart of Mine by Brenda Novak, I think I could read anything she writes, so when I saw The Secret Sister come through for an upcoming review tour, I jumped on it. It also helps that it's the first in the series, so hopefully I'll be able to read the entire series through tour promotions. Perfect way to finish a series. 🙂
Did she once have a sister? Has her mother lied all these years? Why?
After a painful divorce, Maisey Lazarow returns to Fairham, the small island off the North Carolina coast where she grew up. She goes there to heal—and to help her brother, Keith, a deeply troubled man who's asked her to come home. But she refuses to stay in the family house. The last person she wants to see is the wealthy, controlling mother she escaped years ago.
Teresa of the New World 
Teresa of the New World is a highly historical text. I selected this review book because it shares my mother's name – and it's spelled how she spells her name.
In 1528, the real-life conquistador Cabeza de Vaca shipwrecked in the New World where he lived for eight years as a slave, trader, and shaman. In this lyrical weaving of history and myth, the adventurer takes his young daughter Teresa from her home in Texas to walk westward into the setting sun, their travels accompanied by miracles–visions and prophecies. But when Teresa reaches the outposts of New Spain, life is not what her father had promised.
Nellie (The Brides of San Francisco #1)
This was a recent Amazon download. It was cover love, I'm not gonna lie. I read the first paragraph of the synopsis and I was hooked.
Nellie Wallace is a young widow with two children. In post civil-war New York, the men are scarce and none want the burden of a wife with children. Her dead husband's family is wealthy, and cruel. Desperate to escape their influence, and eager for a home, a husband, and a stable life for her children, Nellie decides to make a new life in San Francisco as a mail order bride.