This is a weekly meme originally hosted by MizB @ Should Be Reading, but is now hosted by Sam @ Taking On A World of Words. To join in answer the following three questions and hop over to Sam's and leave your link.
---
What are you currently reading?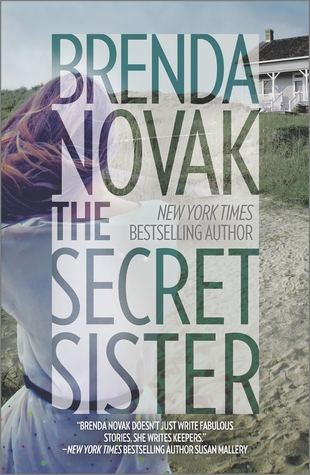 Helloooo Brenda Novak! The Secret Sister is the first in a new series, Fairham Island. The synopsis alone intrigued me.
Did she once have a sister? Has her mother lied all these years? Why?
After a painful divorce, Maisey Lazarow returns to Fairham, the small island off the North Carolina coast where she grew up. She goes there to heal—and to help her brother, Keith, a deeply troubled man who's asked her to come home. But she refuses to stay in the family house. The last person she wants to see is the wealthy, controlling mother she escaped years ago.
---
 What did you just finish reading?
I recently finished reading Teresa of the New World. It was an interesting read and different from my normal. At first it was hard for me to get into, but after a little bit it picked up and then I could not put it down. I read it in one evening that bleed over into the night. It was a very quick read.
I gave up on Great Expectations. I DNFed it. This doesn't mean I'm done with audiobooks, though! I'm going to keep trying them!
Remember you can get free audiobooks this summer!
I also started and finished Ramona Flightner's latest edition in the Banished Saga immediately following Teresa of the New World. I cracked Undaunted Love open at midnight and was finished reading by the morning.
This installment in the series is slightly different in that it follows both Clarissa out west and Savannah back home in Boston. And there are some bombshells that are revealed!!
---
 What do you think you'll read next?
I have a hefty round of tour reviews in August, so I'm getting started early because once August hits I will be back in the classroom and planning curriculum with the new system we are using and with the new structure of what we are teaching.
Family Magic by Patti Larsen is up first!
---
 How about you? What are you reading this week?
Leave a comment with your answers! Share the link to your WWW Wednesday post OR leave your answers in the comments if you don't have a blog. Happy Reading! 🙂