This is a weekly meme hosted by MizB @ Should Be Reading. To join in, click on the image above, and answer the following three questions.
---
What are you currently reading? 
I've finished the first few chapters of Teresa of the New World. I'm not sure what to think at this point. I'm waiting to get more into it.
I'm also listening to Great Expectations. I need to make some time and just finish it up.
---
 What did you just finish reading?
I was so happy I squeezed this one in! A Time for Everything is a historical romance, which I love! It was quite humorous, but also showed the depth of human compassion and cruelty. It was more than a romance. The book truly encapsulated the situation of the time – a Confederate living in Union territory. The mere difference of opinion between Union and Confederate…the vestiges of the war…the consequences of one's actions…the choice of who you love and how you show it.
It was the read I needed to segue into the rest of summer.
---
 What do you think you'll read next?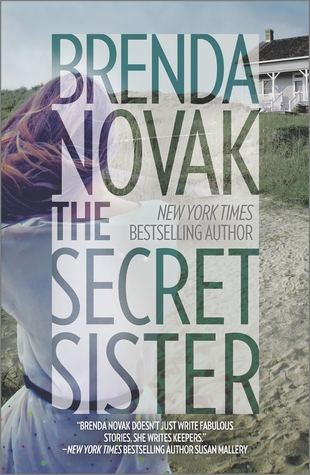 I am excited to be reading something new from Brenda Novak. I adored one of her many previous books, This Heart of Mine.
This time, though, it's a new series, and I am happy to be starting it at the beginning with The Secret Sister.
Did she once have a sister? Has her mother lied all these years? Why?
After a painful divorce, Maisey Lazarow returns to Fairham, the small island off the North Carolina coast where she grew up. She goes there to heal—and to help her brother, Keith, a deeply troubled man who's asked her to come home. But she refuses to stay in the family house. The last person she wants to see is the wealthy, controlling mother she escaped years ago.
---
 How about you? What are you reading this week?
Leave a comment with your answers! Share the link to your WWW Wednesday post OR leave your answers in the comments if you don't have a blog. Happy Reading! 🙂